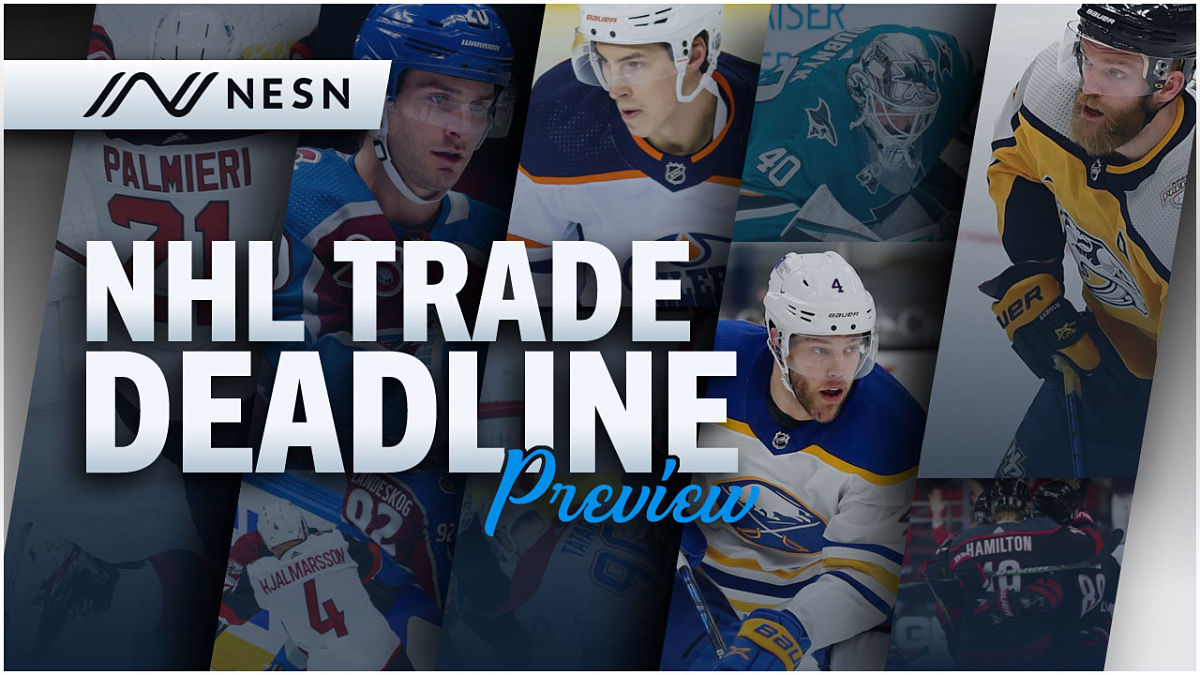 One thing you always count on is the lead-up to the NHL trade deadline providing plenty of intrigue, and that certainly won't change in 2021.
Monday, April 12 at 3 p.m. ET is the official deadline for teams to make moves. For weeks now, a handful of players have been mentioned as likely candidates to be on the move. However, the topsy-turvy nature of the season has seen teams go from likely seller to maybe buyer status in a hurry.
Every day between now and the deadline, NESN.com's team of Lauren Campbell, Mike Cole and Logan Mullen will have previews, analysis and more both from a Boston Bruins- and league-centric perspective — and it'll all live on this page.
So keep it here, and we'll see you daily in the leadup to April 12.

Boston Bruins
Bruins Trade Targets