Will Mac Jones be back as the Patriots' starting quarterback next season? Probably.
But, as was the case during the height of "Zappe Fever," we still have no idea where Bill Belichick's head is at.
New England's head coach held his end-of-season news conference Monday morning, fielding a slew of questions about the Patriots' disappointing 2022 campaign. At one point, Belichick was asked directly whether he plans on Jones being New England's top signal-caller in 2023.
Question: "Mac Jones, health permitting, is he a player that you envision being your starting quarterback next season? Or, is this a position you need to reevaluate this offseason?
Belichick: "You know, Mac has the ability to play quarterback in this league. And we have to all work together to try to find the best way as a football team — which, obviously, quarterback's an important position — to be more productive than we were this year. And so, that's incumbent on all of this. We'll all work together on that. And, again, look for better results."
Not exactly a ringing endorsement.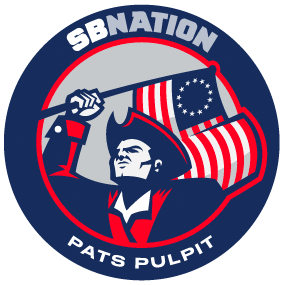 Does Belichick's answer indicate he's unsatisfied with Jones? Not necessarily. Jones, like every Patriots player, isn't guaranteed anything, something Belichick likely wants him to remember. While Jones played well at times this season and many of his struggles can be excused away, the reality is the 2021 first-round pick still has much to prove at the NFL level.
In many ways, Jones' performance in Sunday's season-ending road loss to the Buffalo Bills was emblematic of his sophomore campaign.
The 24-year-old quarterback racked up 243 yards and three touchdowns while showing a ton of toughness in a brutal environment, but also threw three interceptions that are difficult to assign blame for. He was one of the Patriots' best players at Highmark Stadium, but he also wasn't good enough for the team to win.
That's the reality of Jones' career through two seasons. In his own way, that's probably what Belichick was getting at.