Bill Belichick's end-of-season news conference featured his typical blend of misdirection, passive aggressiveness and relative honesty. He left no doubt about his intentions of returning as Patriots head coach next season but was far vaguer when asked about Mac Jones.
However, on the topic of New England's second losing season in three campaigns, Belichick largely approached the issue head-on.
After beginning his news conference with some additional thoughts on Sunday's season-ending road loss to the Buffalo Bills, Belichick offered a lengthy statement on the overall status of the Patriots. He indicated big changes could be made this offseason, although he refused to go into greater detail when asked specific questions moments later.
Here are his full remarks:
"Our record is right around .500, which is kind of been what it's been all year. With that, some good things and some not-so-good things. So, nobody's satisfied with that. That's not our goal. And we need to try to improve on that. Need to improve on it. So, that's all of us. Accountability everywhere, starting with me, coaching staff, players, each unit. All things that we will address, and that process will start probably later today. So, up until this point, certainly last week, everything was focused on Buffalo and our opportunity to play our best game against them and get into the postseason. We weren't able to do that, so we'll begin to turn the page and move on to do the things that we feel like we need to do to improve our team and be more competitive and have better results.
"So, that hasn't started yet. We're still in the wake of yesterday's game. So, that's kind of where we are right now. And, however that goes, I'm sure they'll be a number of different aspects to that. … As we do every year, we'll evaluate everything and try to make the best decisions we can to move forward, to be more competitive, to have a strong team in the future. And so, Robert (Kraft) and I will talk about that. Talk about that as a staff. … individual conversations with the players, as we always do. … It'll be a comprehensive course of action as it always is. I don't see the process being any different, but we need to have better results. That's the bottom line."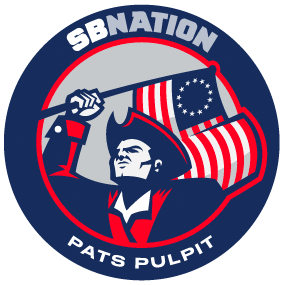 The Patriots now are 25-26, including playoffs, since Tom Brady left after the 2019 season. They have been the definition of NFL mediocrity during the post-Brady era.
Will they get back on track in 2023? That remains to be seen. New England has a ton of work to do this offseason, including assembling a coaching staff that can put Mac Jones and the offense in the best position to succeed.
If 2023 offers a repeat of what we saw this season, there's no telling what could happen in Foxboro.