Don't be surprised if the news of Bill O'Brien returning to the Patriots is quickly followed by news of Matt Patricia leaving New England.
We now know Patricia won't return as the Patriots' offensive play-caller, as ESPN's Adam Schefter and Chris Low on Tuesday reported that New England hired O'Brien as its next offensive coordinator. However, though Patricia's removal felt like a foregone conclusion at the start of the offseason, many believed Bill Belichick could reassign his close friend as either a full-time O-line coach or a front-office staffer.
But it's sounding more and more like Patricia, who spent the last two seasons being paid by the Detroit Lions, won't be back in Foxboro in any capacity.
Last week, Boston Sports Journal's Greg Bedard reported that Patricia might be moving on from the Patriots. And, over the last few days, NBC Sports Boston's Tom E. Curran and Phil Perry offered similar reports.
Curran: "Interestingly, both (Bret) Bielema and (Mike) Lombardi moved on from the Patriots when contracts with their old employers ran out and the Patriots would have to start paying. We'll see if the same happens with Patricia, whose Lions deal has now expired. I'm hearing he might be on his way out as well."
Perry: "Patricia's future with the Patriots is something several high-ranking members of the club are unclear on. There is a belief among multiple staffers that he will not be with the team in 2023, I'm told."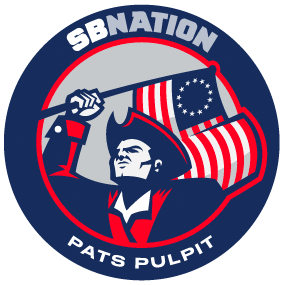 But what about Joe Judge?
Fired after two rough seasons as head coach of the Giants, Judge returned to New England for 2022 as a quarterbacks coach. As an overseer of Mac Jones' Year 2 regression, Judge seemingly is a longshot to return in the same role. Plus, it's possible O'Brien fills coaches quarterbacks in addition to working as offensive coordinator.
However, Judge reportedly has two years left on his contract with New York. So, it might make sense for him to be reassigned to special teams coordinator, a job he excelled at throughout the 2010s. What that would mean for Cam Achord, who served as the primary special teams coordinator the last three seasons, is anyone's guess.
Regardless, it's clear the Patriots' offensive coaching staff will look much different in 2023 — which is great news for Jones and company.