In 2021, Mac Jones looked the part of a franchise quarterback: poised, tough and talented. In 2022, he was supposed to take another step forward, firmly establishing himself as the face of the New England Patriots.
Things didn't go that way. Not even close.
Jones regressed in nearly every statistical category, finishing his sophomore campaign with a respectable 65.2 completion percentage to go along with 2,997 yards, 14 touchdowns and 11 interceptions, all of which were underwhelming. Along the way, the first-round pick missed three games due to an injury, got booed off his own field and benched for Bailey Zappe, developed a penchant for controversial in-game outbursts and reportedly drew the hire of head coach Bill Belichick.
Consequently, many Patriots fans have seen enough. They're ready for Belichick to turn the offense over to Zappe — or beg Tom Brady to return. Either way, they just want someone new at quarterback, because they believe Jones' Year 2 regression proved he's not the answer in Foxboro.
Obviously, such overreaction omits considerable context, most notably the undeniable fact that Belichick's decision to entrust the offense to Matt Patricia and Joe Judge is what torpedoed Jones in his second season. Jones didn't go from being a very impressive rookie to a complete mess just because; the foundation of his regression was built in the offseason by Belichick and company.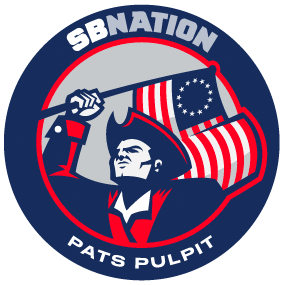 But let's stay in a vacuum for a moment and treat Jones' development as if it's all about statistical trends rather than a mosaic of factors.
Just how concerning is his sophomore slump? Could it be indicative of anything? Was it really that big of a deal?
Quarterbacks are strange. Some, like Justin Herbert, are excellent right away. Others, such as Josh Allen and Jalen Hurts, blossom in Year 3. Daniel Jones entered Year 4 as a total bust and left it as a borderline franchise quarterback. Some first-rounders, like Jordan Love, still are on the bench. No two situations are created equally, which is why evaluating young quarterbacks is such a difficult exercise.
That said, in today's NFL, it's more common than not for first-round quarterbacks to show noticeable improvement in their second seasons.
In 2021, Jared Hammond of The 33rd Team wrote a story in which he compared the first and second seasons of the 30 quarterbacks drafted in the first round from 2010 through 2019. His findings are noteworthy.
— 63.3% of the quarterbacks improved their completion percentage in Year 2.
— 63.3% of the quarterbacks improved their yards per game in Year 2.
— 60% of the quarterbacks improved their touchdowns per game in Year 2.
— 70% of the quarterbacks improved their interceptions per game in Year 2.
Again, there are examples that paint a totally different picture.
Lamar Jackson's numbers fell across the board in his second season as a full-time starter. Deshaun Watson threw for more picks, fewer yards and had a lower passer rating.
Baker Mayfield was significantly worse in his second season after an impressive rookie campaign, a trend that continued largely because of coaching ineptitude and instability in Cleveland. The Patriots obviously must hope that installing Bill O'Brien as the offensive coordinator can prevent Jones from suffering a similar fate.
Just for the heck of it, let's look at the greatest quarterback of all time and arguably the most talented quarterback in football history.
Neither Tom Brady nor Patrick Mahomes started their rookie seasons, but both obviously found success in their sophomore campaigns. And while both played well in their second seasons as full-time starters, both also showed some regression. Brady posted a worse completion percentage and passer rating and threw two more interceptions (he also led the NFL in touchdown passes). Mahomes threw for fewer yards and touchdowns and posted a lower passer rating.
Now let's use a slightly different method. Unexpected Points' Kevin Cole on Thursday posted a graphic plotting quarterbacks from the 2021 draft class based on their Year 1 and Year 2 PFF grades. For the sake of comparison, his graphic also includes quarterbacks not from the 2021 class.
Take a look at Jones' placement:
On the plus side, Jones ranks ahead of or near some above-average starting quarterbacks, including Dak Prescott. On the downside, most of the quarterbacks on or below the dividing line in the graphic are backups at best. Josh Allen is an obvious outlier.
To that end, Matt Ryan, who's right next to Jones, is worth taking a look at.
His sophomore campaign saw him throw for more touchdowns but also for more interceptions, fewer yards and a worse completion percentage. He also posted a worse passer rating.
Say what you want about Ryan, but if Jones winds up having a similar career, the Patriots should be thrilled. Ryan won an MVP and was a couple of bone-headed coaching decisions away from winning a Super Bowl title. And, yeah, he also kinda choked a little bit — but whatever.
Was Jones' rough second season all his fault? No, of course not. Had Josh McDaniels stayed in New England, there's a very good chance that Jones would've looked far better as a sophomore than as a rookie.
But Jones also showed skittishness in the pocket, poor performance under pressure and an increased propensity for throwing interceptions. His leadership also took a step back despite being voted a team captain. There are things Jones needs to clean up on his own, without the help of an improved coaching staff.
At the end of the day, his second season is one that should be thrown out for evaluation purposes. There simply was too much weirdness going on for anyone to fairly assess whether Jones is franchise quarterback material.
For those reasons, it's all about Season 3. This time next year, we should our answer on Jones — for better or for worse.