It still doesn't make any sense.
Last week, we laid out why a reunion between Tom Brady and the New England Patriots almost certainly won't happen — and we stand by the take. Why would Bill Belichick force Brady out before his age-43 season only to welcome him back when he's about to turn 46? Why would Brady be interested in reuniting with Belichick, whom he reportedly has big issues with? What about Mac Jones?
And yet, it's getting harder to ignore the increasing buzz surrounding this outlandish storyline.
The Athletic's Jeff Howe got it started in late November when he confidently suggested Brady could return to Foxboro in 2023. However, aside from former players like Matt Light co-signing the theory, the Brady-Patriots narrative went dormant in the weeks that followed.
But things changed this week.
On Friday, The Boston Globe's Chris Gasper, who has a long history of in-depth, quality reporting on Brady and the Patriots, stirred the pot in a way that sure made it sound as if he knows something. Gasper, appearing on 98.5 The Sports Hub, based his reasoning on the idea that Brady would like to be paired with Bill O'Brien, who reportedly is the favorite to land New England's offensive coordinator job.
"It seems like Brady really has an interest in Bill O'Brien as someone that makes it easier for him," Gasper said during a "Felger & Mazz" appearance. " … (The Buccaneers) were sniffing around Bill O'Brien because they thought it would give him a better chance with Brady. I think these teams think if they get Bill O'Brien, maybe they can get Brady, too. That it ups their chances."
Gasper, who repeatedly downplayed his claims, added: "I do think (the Patriots) would entertain it. Yeah, I do. I think it's more on their side than (Brady's) side. I've said that before. But I do think, yes, I think they would entertain that 100%."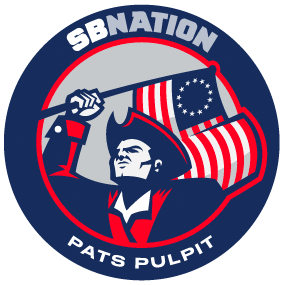 The next day, Devin McCourty raised some eyebrows while talking about Brady's future during an NFL Network appearance.
"I think for Tom, it's figuring it out — and he said that," McCourty said of Brady, who hasn't confirmed whether he'll play in 2023. "He's going to take some time. What do I want him to do? Go back to New England. I'll go back, too, if he goes."
McCourty, who himself hasn't said whether he plans to retire, went on to say he thinks Brady will continue playing and identified the Tennessee Titans as a potential landing spot.
Now, was McCourty just messing around and trying to make the most of a broadcasting opportunity, or was he indicating a preference held by him and other members of the Patriots? If nothing else, his comments couldn't have gone over well with Jones, who was a lightning rod for criticism during his second NFL season.
Again, you shouldn't bank on a reunion between Brady and the Patriots, as it still feels like pure lunacy. But your ears should be perked up.