FOXBORO, Mass. — Last month, NFL Media's Tom Pelissero shared his annual list of young, rising coaches to watch for future coordinator or head-coaching roles, and four Patriots staffers made the cut.
Three of the names — linebackers coach Jerod Mayo, tight ends coach Nick Caley and defensive line coach DeMarcus Covington — weren't surprising. Mayo has been a candidate for NFL head-coaching gigs in each of the last two offseasons. Caley generated buzz last spring as a potential Josh McDaniels replacement and recently was floated as a possible replacement for embattled play-caller Matt Patricia. Covington is more of an unknown, but players inside New England's locker room recently told NESN.com that he has future head coach written all over him.
But we were caught off guard by the fourth name: Ross Douglas.
At 27 years old, Douglas is the youngest position coach in the league. The Avon, Ohio, native played his college ball at Michigan and Rutgers (shocker) as a hybrid defensive back/linebacker. After going undrafted in 2018, Douglas spent three years with Rutgers as a graduate assistant before briefly joining Richmond as a cornerbacks coach in 2021. While at Richmond, Douglas accepted a Bill Walsh Diversity Coaching Fellowship and spent the rest of the year with the Patriots as a defensive quality control coach.
However, Douglas switched jobs during the offseason and now is working as an assistant receivers coach under Patriots Hall of Famer Troy Brown. To say he's impressed in his new role would be a huge understatement.
"He's just a very bright, knowledgeable guy about everything that has to do with football," Brown said Monday morning. "He loves his job, he digs into it, man, and it makes everything a lot easier on the both of us coaching these receivers. Obviously, he has knowledge of the defensive side of the ball. You can pick his brain on a lot of that stuff. So, he's a pretty well-rounded coach. Pretty sharp."
Douglas is younger than both Nelson Agholor and DeVante Parker, is the same age as Kendrick Bourne and only is one year older than Jakobi Meyers. He's inexperienced, but Douglas' youth also has been an asset.
"Ross is very smart. He cares a lot, man," Bourne recently told NESN.com "Helping us be in position and just always doing the extra for us to be fully prepared. Great personality. He just gels with us really good.
"He's younger, so he relates really well. Kinda speaks the same language, you know, being a young guy. So, we just click with him very good."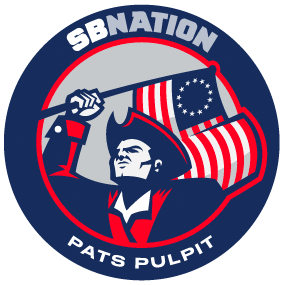 Meyers believes Douglas' commitment to players and his craft sets him apart.
"His passion. That's an easy one," Meyers told NESN.com when asked what stands out about Douglas' coaching style. "He's just passionate. I don't think I've ever seen Ross do something less than 100%. (The coaches) run on very little sleep and you can never tell. You'd think he was wide awake the whole time like he slept a peaceful eight hours. He's passionate and he's the same guy every day, and that's all you can ask for."
Bourne agreed with Meyers' assessment.
"You can tell he wants to take it to another level," the energetic wideout said. "He doesn't want to just stay the same. I think that's what shows the most. One day, he'll be in position to have a bigger role. And I think that's all coaches' goals, obviously, but you can tell — no knock to other coaches — but you can just tell that he loves it. It's just a good thing, because you don't want someone who doesn't care, obviously. He cares about us, like, more than we care.
"And that's a good thing. It's just, you need a guy like that because we're always prepared with somebody like that."
But where does Douglas' passion come from? Many who love football probably can relate to the sources: family and childhood heroes.
"Really, football's my first love," Douglas recently told NESN.com "I remember my dad really introduced me to football. I remember being a young kid and watching Michael Vick when he played for the Falcons, and then doing little things like trying to throw left-handed and throw the ball into the TV, trying to be like Michael Vick. So, football's really my first love growing up.
"And I knew kind of at a young age that my whole life goal was to play football as long as I possibly can and, when I can't play anymore, become a coach. So, now I'm kind of living out my life childhood dream being able to coach, especially in the National Football League for the New England Patriots. So, I get a chance every day to operate my passion, so I'm gonna act as such."

Before Douglas becomes a head coach, he likely first will have to work as either a primary or assistant coordinator. And it remains to be seen whether he'll pursue offense or defense as his main area of expertise. For what it's worth, he still works with Patriots defensive backs, like cornerback Jalen Mills, as part of their pregame routines on gameday.
Bourne expects Douglas to excel in whatever path chooses.
"He definitely knows what's going on," Bourne said. "He's been around defense, now on offense. So, he's getting a feel for the whole team aspect. I remember seeing him last year on defense, he was really the same thing: very passionate, working with the guys on the side, doing extra drills, things like that. So, now he's offense — same thing. And so, I think that's the biggest trait. He knows football as a whole, not just defense. He knows offense, defense and what's going on. So, just very smart."
Meyers wasn't surprised to learn that Douglas' name popped up on the NFL coaching rumor mill.
"As far as a leader? Yeah, I think definitely," Meyers said of Douglas' head coaching potential. "… It's easy to be bought in when you see somebody else that's bought in. Because then you'd feel like you're not doing the job that they're doing. He puts so much in, if I'm not matching his intensity, I'm not trying as hard. Personally, I could see (Douglas becoming a head coach), just off the type of guy he is. He's gonna give it everything he's got.
"And I wouldn't mind playing for a guy like that, a guy who just comes in every day and is the same person and works just as hard as I'm trying to work."
Douglas has a long way to go before being entrusted with running an NFL franchise. Yes, Sean McVay was just 30 years old when he signed on to lead the Los Angeles Rams, but he had nine prior years of NFL coaching experience, including a three-year run as offensive coordinator of the then-Washington Redskins.
So, barring an unprecedentedly quick ascension, Douglas has much more work to do. But his aspirations are sky-high.
"Definitely down the line," Douglas said of wanting to become a head coach. "… Whenever you do anything, this is the way I think: If you do something, you want to do it at the highest level.
"So, down the line, if I'm blessed and fortunate to be in that position, that's what I want to do."