Patriots fans in 2022 were split over whether Bailey Zappe or Mac Jones should've been the franchise's starting quarterback.
And it sounds like there was a similar divide inside New England's locker room.
With Jones sidelined due to an ankle injury, Zappe filled in and greatly exceeded expectations. The rookie quarterback nearly led the Patriots to a road win over the Green Bay Packers before orchestrating consecutive victories against the Detroit Lions and Cleveland Browns. He came back down to Earth in the Week 7 home loss to the Chicago Bears after Jones, who started the game, was benched. Jones started every game the rest of the way, but Zappe's impressive performance created a quarterback controversy that never truly went away.
During an appearance last week on WEEI's "The Greg Hill Show", Devin McCourty revealed that a similar conversation occurred among Patriots players. But the retired safety also indicated the Zappe-Jones debate largely was a byproduct of the coaching dysfunction that plagued New England's offense all season.
"I think player-wise there was enough trust that we're going to put the best guy out there," McCourty said, as transcribed by ESPN's Mike Reiss. "But the struggles on offense, I think there were some guys in the locker room that were like, 'Let's go with Zappe.' Or, 'No, Mac looked good today.' It was just a back-and-forth, which to me, spoke more about what we had on offense than the quarterback. We never were solidified as an offensive group that guys had full confidence in anything we were doing. There was never true hope."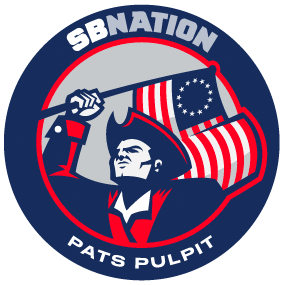 All indications are the Patriots will enter next season with Jones back as their starting quarterback. Team owner Robert Kraft confirmed as much last month.
But what if Zappe outplays Jones during training camp, if even by a slim margin? Belichick was noncommittal in his comments about Jones after the season, and multiple reports indicate he grew upset with the sophomore quarterback during the season. If there's one thing that the 2022 campaign proved to us, it's that it won't take much for fans to start calling for Zappe to supplant Jones under center.