Robert Kraft appears to be sold on Mac Jones, but how does Bill Belichick feel about the young Patriots quarterback?
Well, we don't really know, because Belichick over the last year has altered his rhetoric when talking about Jones.
At the start of training camp in 2022, New England's head coach praised Jones for just about everything. A few months later, he was non-committal while fanning the flames of "Zappe Fever." After the Patriots' season ended with a road loss to the Buffalo Bills, Belichick offered a particularly wishy-washy comment when asked if Jones was New England's quarterback of the future.
"You know, Mac has the ability to play quarterback in this league," Belichick said in January. "And we have to all work together to try to find the best way as a football team — which, obviously, quarterback's an important position — to be more productive than we were this year. And so, that's incumbent on all of this. We'll all work together on that. And, again, look for better results."
So, what gives?
Patriots Hall of Famer Matt Light offered his own take Thursday during an appearance on WEEI's "The Greg Hill Show" program.
"Not (weird) from Bill," Light said at Granite's "Saving by Shaving" fundraiser, as transcribed by MassLive's Chris Mason. "I think there are times that he realizes that certain guys, given who they are, that they need certain things. Then there are other guys that I think he knows he can push in ways that seem foreign to us. We know the mental gymnastics that he'll put guys through. The psychological."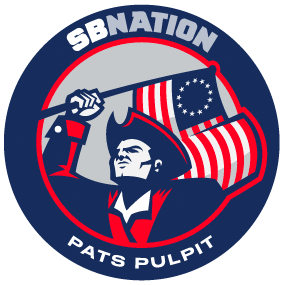 A Patriots offensive lineman for 11 seasons, Light has a decent idea of what makes Belichick tick. But that doesn't mean Belichick's methods always make sense.
"He's just testing you," Light said. "He's going to the boundary and saying, 'Can I get this guy to' — I don't know. I don't know why he does what he does, but he's a genius at it.
"With Mac, I think the message is: Hey man, this is a young quarterback. You want me to commit to this guy for long term in perpetuity basically and then open myself up to the five million questions that come out of that one? No. I'm going to state the obvious and say this guy is a player in our system and leave it at that."
Although New England theoretically could make big changes this offseason, Jones appears primed to enter next season as the franchise's top quarterback. The 2023 campaign will be a pivotal one for the 24-year-old signal-caller, in more ways than one.
One thing the Patriots reportedly won't do: pursue Baltimore Ravens quarterback Lamar Jackson.