Before the start of the 2023 season, NESN.com is evaluating several noteworthy prospects in the Boston Red Sox organization, using insight and analysis from industry experts to gauge each player's outlook for the upcoming campaign. Next up: Ceddanne Rafaela.
Ceddanne Rafaela's physical stature doesn't help him jump off the page as a prospect to watch.
His ability to play some of the best defense in baseball, no matter where he's lined up on the field, however, has made him one of the most intriguing players in the Red Sox system.
In fact, Rafaela rocketed up prospect rankings throughout 2022 and is arriving at the doorstep of a Major League Baseball debut.
How did he do it?
Here's everything you need to know about the 22-year-old defensive wizard, who holds value beyond most traditional prospects.
Rafaela's story
Rafaela is a native of Willemstad, Curaçao, first coming into the limelight as a 12-year-old representing his home country in the 2012 Little League World Series. Listed at 4-foot-9 and 71 pounds at the time, he hasn't grown much physically, relatively speaking, but he has made tremendous strides as an on-field talent and a linguist.
That's right, the kid speaks the same four languages (English, Dutch, Spanish and Papiamento) as ex-Red Sox star Xander Bogaerts.
The Red Sox saw enough out of the twitchy young ballplayer to give him a $10,000 signing bonus in 2017, essentially buying a lottery ticket on a player who was in need of some shaping. In his five pro seasons since signing his first contract, Rafaela has shot up from relative unknown to Boston's consensus No. 3 prospect behind Marcelo Mayer and Triston Casas.
The love even has stretched to a national level, as Keith Law, who worked in the Toronto Blue Jays' front office and has over 25 years of scouting experience, has Rafaela ranked over 23 former first-round picks, including Jack Leiter (No. 2 in 2021), Jackson Jobe (No. 3 in 2021), Josh Jung (No. 8 in 2019) and Brooks Lee (No. 8 in 2022).
Rafaela was named the Red Sox's Minor League Defensive Player of the Year in both 2021 and 2022, winning the organization's Minor League Player of the Year award last season — setting the stage for bigger things in 2023 and beyond.
Scouting report
Unlike some prospects who are graded on potential, Rafaela already has a calling card.
"His defense is absolutely insane," Ian Cundall, director of scouting for SoxProspects.com, recently told NESN.com. "He is probably the best defensive prospect I've seen in years for the Red Sox. Especially when you consider he moved to center (field) a year and a half ago."
Now listed at 5-foot-8, 152 pounds, Rafaela doesn't exactly fit the prototype at any position. He's going to be considered small no matter what he's asked to do. That just doesn't seem to matter considering his defensive makeup.
"He's such a natural in the field," Cundall said. "It doesn't matter where (you put him.) He can be a shortstop, he can be a center fielder. You can probably play him at second base. You can probably put him at third base. Anywhere he plays, he's going to be a plus defender at least."
While his defense is as polished as a World Series ring, improvements with his bat are what has led to such steep climbs for Rafaela in prospect rankings.
"He has made substantial strides at the plate," Cundall said. "The player that he was when he first entered the organization, or even his first couple of years, compared to what he's become now is truly remarkable.
"I think he's made some really important mechanical adjustments at the plate. What that's led to, is now he's got a chance to be a two-way guy. … There's improvement with the bat. What he did in (High-A) Greenville was very impressive."
Baseball America ranked Rafaela No. 71 on its top 100 MLB prospects list ahead of the 2023 season. MLB Pipeline placed him at No. 86, while The Athletic's Keith Law ranked him No. 37.
"He is probably the best defensive prospect I've seen in years for the Red Sox."

Ian Cundall, director of scouting for SoxProspects.com, on Ceddanne Rafaela
Most-likely outcome: Average everyday utility player.
The issue with Rafaela's impressive strides is that some of his advanced numbers fall below what you would like to see in comparison to the raw stats. His chase rate was more than 10% higher than the MLB average and increased when he started facing better pitching with Double-A Portland.
The good news? At his worst, Rafaela is still capable of being an everyday player.
"Even if he never develops as a hitter, beyond being a 40 (grade) bat (on the 20-80 scouting scale) with like 45 power, that's still an everyday guy," Cundall said. "Or, at least someone you can have hit ninth and get away with it."
At his best, the sky is the limit for Rafaela, with teammates and coaches placing lofty comparisons on him after they received a firsthand look at his talent.
Best-case scenario: All-Star.
Rafaela has been shoe-horned into ex-Red Sox comparisons over the last two seasons. His defense-first profile with an extremely raw approach is reminiscent of Jackie Bradley Jr., though they are very different physically. Another he draws similarities to on the field is Mookie Betts, who despite being undersized has tremendous raw power and strength in the field. The approach is just lightyears behind Betts.
Kiké Hernández feels like a way to split the difference, but there's a former All-Star who might be a better comp.
"I think Alcides Escobar," Cundall said. "He was an All-Star with the Royals. … The energy and effort he puts out in the field. He makes plays that other guys are diving for, he makes them look routine."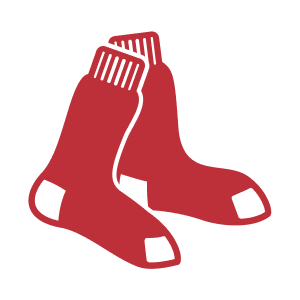 SoxProspects ranking: No. 4
Rafaela was never supposed to rise this high in the Red Sox system. While the likes of Marcelo Mayer, Triston Casas and Nick Yorke have battled for the No. 1 spot as former first-round picks, Rafaela has steadily made the climb.
"He's someone that we had in the top 20 before he started breaking out," Cundall said of Rafaela. "There were some things we liked when we saw him down in Lowell and in the GCL in 2019. He kind of fell because he's so small. … But he's made some really important mechanical adjustments at the plate."
Fenway forecast
There really isn't much sense in trying to rush a utility fielder to the majors, no matter how great their defense is. Rafaela, however, has a path to the MLB level within the next year should he keep his current pace.
The 22-year-old advanced through High-A Greenville and into Double-A Portland in 2022, playing in 45 and 71 games, respectively. After being added to the Red Sox's 40-man roster this offseason, it's expected Rafaela will see significant time in Triple-A Worcester this season. At that point, it takes just one pitch to put him in position to make his big-league debut.