Before the start of the 2023 season, NESN.com is evaluating several noteworthy prospects in the Boston Red Sox organization, using insight and analysis from industry experts to gauge each player's outlook for the upcoming campaign. First up: 2021 first-round pick Marcelo Mayer.
Marcelo Mayer isn't just the consensus top prospect in the Red Sox system. He's also among the most acclaimed prospects across Major League Baseball, with many suggesting Boston landed the best player in the 2021 MLB Draft at No. 4 overall.
So, what is it that makes Mayer such a hot commodity?
Here's everything you need to know about the 20-year-old shortstop, one of Boston's most valuable assets and someone the Red Sox likely have no desire to discuss in trade talks.
Mayer's story
Mayer attended Eastlake High School in Chula Vista, Calif., which is fitting because the kid has Hollywood looks, bearing a striking resemblance to Adrian Grenier, the actor who played Vincent Chase in the hit series "Entourage." His game is just as smooth, too, which is why he's long been on scouts' radars and ultimately was viewed by many as both the best hitter and the best defender available in 2021.
Still, someway, somehow, Mayer fell into Boston's lap at No. 4 overall, a selection the Red Sox had the benefit of owning thanks to an awful pandemic-shortened 2020 in which they posted a 24-36 record. It was Boston's highest selection since drafting pitcher Mike Garman third overall in 1967.
The Pittsburgh Pirates, Texas Rangers and Detroit Tigers chose Henry Davis (catcher), Jack Leiter (right-handed pitcher) and Jackson Jobe (right-handed pitcher), respectively, with the top three picks in the 2021 MLB Draft, which boasted a loaded shortstop class, headlined by Mayer. Jordan Lawlar (No. 7, Arizona Diamondbacks), Brady House (No. 11, Washington Nationals) and Kahlil Watson (No. 16, Miami Marlins) were among the other shortstops who drew significant pre-draft hype.
Mayer, who initially committed to USC before climbing the high-school ranks and eventually landing with the Red Sox, joined former Boston first baseman Adrian Gonzalez (2000) and Minnesota Twins prospect Keoni Cavaco (2019) in becoming the third player from Eastlake High School to be selected in the first round of the MLB draft.
Mayer grew up rooting for the Yankees, but Red Sox fans surely won't hold that against him so long as he makes good on his immense potential with Boston.
Scouting report
It's not difficult to see why the industry is so high on Mayer.
"He's one of those guys who when he walks on the field, you're like, 'OK, that's clearly the best player on the team,' " Ian Cundall, director of scouting for SoxProspects.com, recently told NESN.com. "He really stands out."
Mayer, listed at 6-foot-3, 188 pounds, has everything a franchise looks for in a future everyday shortstop. And he makes it all look so easy.
"It's such an athletic, loose kind of frame," Cundall said. "The way he moves in the field and at the plate, it's just very natural."
Offensively, Mayer has a sweet left-handed swing. He doesn't sell out for power, instead leaning on an advanced approach and solid bat-to-ball skills to pepper all fields. But he has pop, too, and the home-run totals could rise as he further develops and gets even stronger.
"He's got good bat speed. His hands are very quick. He's got good pitch recognition already," Cundall said. "For his age, I was pretty impressed when I saw him. His chase rate, he doesn't chase that much, he's slightly above average. Very comfortable handling velocity already, which as we've seen with some other Red Sox prospects of late, that's definitely an issue. So, he can go up and get it up in the zone with his bat speed."
And defensively? Mayer, who throws right-handed, absolutely projects to stick at shortstop, where a future Gold Glove isn't out of the question.
"Potential plus defender. Plus arm. Just really instinctual," Cundall said. "He's one of those guys that just glides to the ball. He'll take two or three steps and he just closes down the ground really just effortlessly."
Speed isn't a huge part of Mayer's game. So, don't expect robust stolen-base numbers, unless MLB's new rule changes really open the floodgates. But he has good instincts in that area, as well. Add everything together, and it's a well-rounded package matched by few prospects across MLB.
"When you have a potential guy who's up the middle, plus defense, plus arm, potential plus hit tool, 55ish (on the 20-80 scouting scale) — maybe he can get to 60 — power, that skill set is very hard to find and why he's considered one of the top prospects in all of baseball," Cundall said.
Baseball America ranked Mayer No. 10 on its top 100 MLB prospects list ahead of the 2023 season. MLB Pipeline placed him at No. 9, while The Athletic's Keith Law and ESPN's Kiley McDaniel ranked him No. 11 and No. 7, respectively.
"He's one of those guys who when he walks on the field, you're like, 'OK, that's clearly the best player on the team.' "

Ian Cundall, director of scouting for SoxProspects.com, on Marcelo Mayer
Most-likely outcome: Above-average everyday shortstop.
Mayer continued to check all the boxes in his first full professional season in 2022. It wasn't overly sexy, with eye-popping numbers, but his combination of performance and projection gives him a safe floor in addition to a high ceiling.
"It's not flashy," Cundall said. "You know he's not going to have a 50-home run season. Or he probably won't have a season where he hits like .360 or something. But he'll just consistently go out there day in and day out and get the job done."
Mayer isn't reliant on one tool. While this might help keep the hype in check, to some extent, it's largely why he's considered such a can't-miss prospect. Mayer is capable of impacting the game both at the plate and in the field, albeit in a way that isn't especially loud.
Best-case scenario: Perennial All-Star.
Corey Seager, formerly of the Los Angeles Dodgers and currently of the Texas Rangers, is a common player comparison for Mayer. Which makes a ton of sense, given their frames, their gorgeous left-handed swings and the ease with which each plays.
If Mayer blossoms into the second coming of Seager, a three-time All-Star, the Red Sox will be thrilled. Basically, Boston is hoping Mayer ends up being a long-term solution at shortstop.
"I think (Mayer's) ceiling is like a 70 (grade), which is an All-Star," Cundall said. "You know what another (comp) is, just stats-wise? Could end up being like Xander Bogaerts, with better defense, at the plate.
"Just the way he'll hit consistently .280 to .310 every year with 20 to 25 home runs. Maybe he'll have a season with 30, maybe he'll have a season with, like, 18. Handful of steals. But I think he'll play above-average defense at shortstop, probably the big difference there."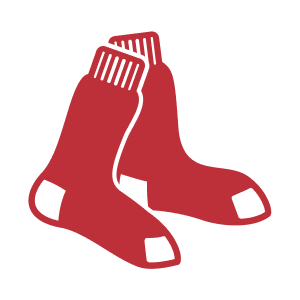 SoxProspects ranking: No. 1
When Mayer first joined the Red Sox system, it was a toss-up between him and Triston Casas for the No. 1 spot. Mayer since has pulled away a bit, a testament to his ability to overcome a wrist injury last season and still showcase his upside, while Casas is penciled in as Boston's starting first baseman for 2023.
"He's going to have a year — and I don't know if it's going to be this year or next year in the minors — where he'll hit like .300 with 25 home runs and everyone's going to be like, 'Oh yeah, we know he's good, but this is why he'll move from where he is now — probably 10 to 15 on prospect lists — to being, I think, a top-five guy by the time he graduates (to the majors),' " Cundall said of Mayer.
Fenway forecast
The Red Sox won't rush Mayer. So, don't bank on seeing him in Boston in 2023, regardless of the questions that surround the shortstop position in wake of Xander Bogaerts' free agency departure and Trevor Story's elbow injury. Instead, late 2024 or early 2025 seems more realistic.
Mayer, who turned 20 back in December, advanced to High-A Greenville last season after 308 plate appearances at Single-A Salem. He'll presumably start this season at Greenville before advancing to Double-A Portland, assuming he remains healthy and productive. Then, next season, we'll probably see him at Triple-A Worcester, one step away from reaching the majors.