Before the start of the 2023 season, NESN.com is evaluating several noteworthy prospects in the Boston Red Sox organization, using insight and analysis from industry experts to gauge each player's outlook for the upcoming campaign. Next up: 2020 first-round pick Nick Yorke.
The Red Sox stunned a lot of experts when they selected Nick Yorke in the first round (17th overall) of the 2020 Major League Baseball Draft.
Yorke wasted little time in flipping the script, with a strong professional debut split between Single-A Salem and High-A Greenville in 2021, but he failed to build on that progress in 2022, making him a difficult prospect to evaluate ahead of the 2023 season.
So, what should we make of Yorke's development and long-term potential?
Here's everything you need to know as the young infielder looks to bounce back and restore his stock within Boston's farm system.
Yorke's story
Yorke comes from an athletic family, his mother an All-American softball player at Fresno State, so it should come as no surprise he found his way onto scouts' radars, with the Red Sox ultimately drafting him out of Archbishop Mitty High School in San Jose, Calif.
Yorke, who initially committed to play college ball at the University of Arizona, has the distinction of being Chaim Bloom's first draft pick as Red Sox chief baseball officer. And not only was Yorke deemed a reach by many. His selection also came during a 2020 MLB Draft that was limited to just five rounds due to the COVID-19 pandemic. An all-around unique way to enter pro ball.
As mentioned, Yorke initially made good on his draft standing, silencing skeptics by slashing .325/.412/.516 with 14 home runs, 62 RBIs and 13 stolen bases in 97 games (442 plate appearances) split between Single-A Salem and High-A Greenville in 2021. The 20-year-old struggled to stay healthy and produce in 2022, though, posting a .232/.303/.365 line with 11 homers, 45 RBIs and eight steals in 80 games (373 plate appearances) with Greenville. He didn't make the jump to Double-A Portland.
Baseball America ranked Yorke as the league's No. 32 prospect before the 2022 season. MLB Pipeline placed him at No. 55. Now, he's on neither list ahead of 2023, the result of a disappointing campaign in which he battled turf toe, back stiffness and wrist soreness.
The good news: Yorke recently participated in the Arizona Fall League, where he was among the top performers while playing for the Scottsdale Scorpions. So, perhaps the injuries mostly were to blame for his lack of success last season.
The bad news: He's still facing an uphill climb as far as reestablishing himself as a legitimate, upper-echelon prospect, as 2022 clearly left a bad taste in the mouths of many industry experts.
Scouting report
Yorke, at his best, is an excellent hitter with an advanced approach and solid plate coverage. He doesn't possess huge power, but he can make hard contact and use all fields. His 6-foot, 200-pound frame gives him a sturdy build with which to impact the baseball.
Obviously, it's a bit concerning Yorke's OPS dropped from .928 in 2021 to .668 in 2022. But again, injuries were a major issue last season. A return to full health could coincide with improved results.
"He also was playing through a bunch of different injuries that are all not what you want for someone whose best attribute is hitting the ball — wrists, back, it's just not things you want to see," Ian Cundall, director of scouting for SoxProspects.com, recently told NESN.com. "And they're all things I think impacted his swing and his ability to feel comfortable at the plate. Because it was just so out of character for him. He didn't look at all like the player I saw the year before.
"The surprising thing to me was he really struggled with velocity. He was missing a lot of pitches in the zone. That, to me, just screams that your timing is off because maybe you're having to alter your trigger because your back is sore, or you're having trouble getting the bat going because your wrist is bothering you."
Simply put, Yorke needs to hit. Because he doesn't offer much in the way of defensive value. And while he's a decent baserunner, he's by no means a burner who's going to rack up steals.
"The player I saw last year probably isn't a major leaguer, whereas the guy I saw two years ago is a starting second baseman," Cundall said. "There's such a wide delta between those two outcomes that I need to see more before I'm comfortable putting an evaluation on him."
"The raw tools are still there. He still has the potential to be one of the better hitters from that (2020) draft class."

Ian Cundall, director of scouting for SoxProspects.com, on Nick Yorke
Most-likely outcome: Bat-first semi-regular.
This is a conservative projection, if you believe last season's setback was the direct result of the injuries he battled. Surely, the ceiling is much higher. But until Yorke returns to an upward trajectory, it's difficult to say with confidence he'll be an everyday big leaguer. His overall profile is unique in that he doesn't necessarily have a carrying tool outside of his ability to potentially be a quality hitter.
"His value is tied to his bat," Cundall said. "And if that's not there, then it's tough to see him fitting long-term with a team like the Red Sox, who you're not going to carry a guy who's a below-average defender at second base if they're not giving you offensive production. He has to hit, otherwise it's a tough profile for him."
Best-case scenario: Everyday second baseman.
Maybe Yorke gets back on track and eventually becomes Dustin Pedroia 2.0, minus the Gold Glove defense. Maybe he even earns a few All-Star selections or pushes for a batting title, scenarios that didn't seem that farfetched just one year ago.
But all told, the Red Sox should be thrilled if Yorke develops into a long-term fixture at second base, possibly forming an infield core with Rafael Devers, Triston Casas and Marcelo Mayer. And if he blossoms into someone who hits around .300 with 15-20 home runs, even better.
"You see when players come back from injury, it can take time to get your timing back," Cundall said, reflecting on Yorke's tumultuous 2022. "In flashes, though, he still would show certain things. His max exit (velocity) numbers are still pretty good. His hard-hit rate was still pretty good. There were still flashes of it. It was just the lack of consistency, which screams to me that the injuries were bothering him, and he was just trying to play through them."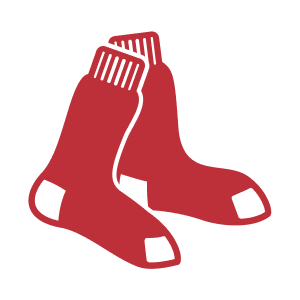 SoxProspects ranking: No. 5
Marcelo Mayer and Triston Casas have established themselves as the clear top two prospects in the Red Sox system, with the former likely two years away from reaching the majors and the latter penciled in as Boston's starting first baseman this season. And Ceddanne Rafaela and Miguel Bleis since have leapfrogged Yorke, thanks to their own breakouts and Yorke's 2022 woes.
Overall, this is a crucial season that could put Yorke back on the national map or bump him further down SoxProspects' rankings. A lot is at stake. Will the real Nick Yorke please stand up?
"What you have to do is go in remembering what you saw in both scenarios (2021 and 2022). Because you can't eliminate them. It's still a data point. We can't just write off a complete season," Cundall said. "But you kind of take a little of both, go in and see, 'Alright, is he looking more like he did last year or the year before?' And if it's more like last year, that's going to be a problem. But if you go in and see him in spring training and (at Portland) and it's more like two years ago, then it's like, 'OK, that makes sense.'
"It's probably some confirmation bias, but at this point, that's kind of what you're hoping for. The raw tools are still there. He still has the potential to be one of the better hitters from that draft class. It's just his stock has fallen, and that's why he's no longer a top-four guy in the system. He's in that next tier."
Fenway forecast
The Red Sox have middle-infield questions this season with Xander Bogaerts leaving in free agency and Trevor Story suffering an elbow injury that could cost him the bulk of 2023. But Yorke unlikely will be called upon to provide assistance at the major league level.
Instead, he'll probably spend time at Double-A Portland before eventually moving up to Triple-A Worcester, if he remains healthy and productive. That would put Yorke in line to debut with Boston at some point in 2024.