Mac Jones is getting it from all angles.
On Tuesday, the struggling sophomore quarterback was shredded by Patriots Hall of Famer Vince Wilfork over his jarring uptick in emotional in-game outbursts.
"I'm tired of that," Wilfork said during an NBC Sports Boston appearance.
Hours later, fellow New England legend Julian Edelman called out Jones for failing to make a game-saving tackle on Chandler Jones at the end of Sunday's disastrous road loss to the Las Vegas Raiders.
"Season's on the line," Edelman said on the latest "Inside the NFL" episode. " … You've gotta trip him."
Co-host Brandon Marshall then said teams don't practice for those kinds of situations. Edelman used the comment as an opportunity to take a shot at Jones for his controversial gameday behavior.
"He doesn't practice all the antics after plays, and waving off coaches and all these little pissy faces and stuff," Edelman said. "He doesn't practice that and he does it. Why can't he make the tackle?"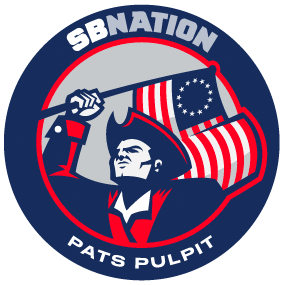 Jones on Wednesday defended himself, repeating his recent claims that playing football with emotion and passion is a good thing. And, of course, he's right.
But you could argue that Jones has gone too far in recent weeks and that his inability to control himself now is hurting the Patriots. His failure to settle down during a key goal-line sequence in Vegas cost New England points in a must-win game.
As for Edelman's feelings about the missed tackle, it's worth pointing out that an actual trip by Jones would've led to a penalty and an untimed down. But something like a shoestring tackle would've been both legal and potentially game-saving.
Regardless, the heat on Jones has been turned up in recent weeks with the Patriots limping to the finish line. It'll be interesting to see how he and the team respond during Saturday's must-win home game against the Cincinnati Bengals.