UPDATE (10:42 a.m. ET): In a press release, NBC confirmed the hiring of Devin McCourty for its "Sunday Night Football" pregame broadcast. Andrew Marchand of the New York Post was first to report the news.
ORIGINAL STORY: Patriots fans reportedly will see a familiar face on primetime NFL broadcasts this season.
Longtime New England safety Devin McCourty will join NBC's "Sunday Night Football" pregame broadcast team in 2023, Andrew Marchand of the New York Post reported Tuesday morning, citing sources. McCourty, a three-time Super Bowl champion, announced his retirement in March following 13 great seasons with the Patriots.
The 35-year-old got his first taste of broadcasting last season, appearing on multiple CBS telecasts. One of McCourty's appearances saw the Patriots legend make controversial remarks about assistant coach Joe Judge.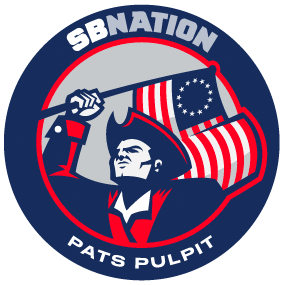 The news means there will be two McCourtys dominating NFL airwaves moving forward. Devin's twin brother, Jason, is a rising talent on NFL Network as a co-host of its "Good Morning Football" program.
Currently, Devin is scheduled to participate in one Patriots broadcast this season. New England will host the Miami Dolphins for the Week 2 edition of "Sunday Night Football," which will air on NBC.
The details of McCourty's contract with NBC were unknown at the time of this posting.