To the surprise of absolutely nobody, Bill Belichick has zero interest in talking about Tom Brady's upcoming movie.
Brady will star as himself in "80 for Brady", a comedy about four women hitting the road to watch their favorite player and the New England Patriots play the Atlanta Falcons in Super Bowl LI. The film also stars former Patriots players Rob Gronkowski, Julian Edelman and Danny Amendola, all of whom will play themselves.
As far as we know, Belichick won't appear in the movie. But that didn't stop WEEI radio host Greg Hill from asking the Patriots head coach about the film during a Monday morning radio interview.
To say the exchange was awkward would be a gross understatement. After swatting away Hill's initial question, Belichick responded to a follow-up with an extended period of cringe-worthy silence.
You should click here to listen to the back-and-forth, which begins at the 47:50 mark of WEEI's embedded audio clip.
And here's the transcript:
Hill: "One last question for me, because I saw the trailer a billion times over the weekend. Tom Brady, the "80 for Brady" film, he's got Gronk in there, he's got Edelman, he's got Amendola. Did he ask you to be in it?"
Belichick: "Yeah, I'll leave that to Tom. I'm not going to get involved in anything that he does. Whatever comments there are to be made, they should be made by him, not anybody else. But thanks for asking."
Hill: "Bill would play himself. I feel like you should be in the film, Bill. That's just me, my own personal opinion."
* Seven seconds of incredibly awkward silence *
Hill: "Alright, Bill, thanks, and we'll talk to you next week."
Belichick: "Alright, great. Sounds good. Thank you."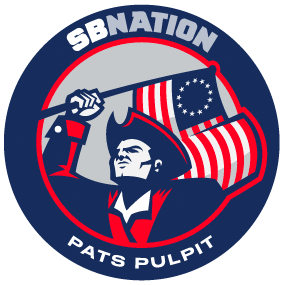 Just painful.
For those who care, "80 for Brady" hits theaters Feb. 3. However, if the latest trailers offer an indication, moviegoers won't be in for many laughs.