The gap between the Bills and the Patriots is undeniably big, but is it so large that New England can't close it over the next year?
Some would argue "yes," given the Patriots' inability to slow down Josh Allen and the high-powered Bills passing game the last two seasons. But Buffalo's divisional-round loss to the Bengals on Sunday should reinforce what was evident for much of 2022: The Bills are overrated and far from unbeatable.
Buffalo was thoroughly outclassed at Highmark Stadium, suffering a 27-10 loss to Cincinnati while ensuring its Super Bowl appearance drought (since 1993) will continue. Allen completed 25 of 42 passes for just 265 yards with zero touchdowns and one interception. The Bills defense, admittedly hampered by key injuries, largely was powerless against Joe Burrow and company. As remains the case more often than some like to admit, games still are won and lost in the trenches, and the Bengals had a clear edge up front on both sides of the ball. Star wideout Stefon Diggs chewed out Allen on the sideline late in the game and later left the stadium before some of his coaches even made it back to the locker room. It was an all-around bad day in Orchard Park, aside from some inspiring moments involving Damar Hamlin.
The Bills, considered a Super Bowl favorite much of the season, now enter the offseason after yet another disappointing end to a once-promising campaign. And the franchise's front office has some work to do, as the roster has more holes than many realize. Buffalo is limited on offense outside of the otherworldly Allen-Diggs connection, and its front seven isn't good enough with or without Von Miller.
The Bills also have a slew of important players set to hit free agency, as laid out by ESPN's Adam Schefter in the tweet below:
Buffalo almost certainly will begin next season as the favorite to win AFC East, even if the Jets or Dolphins add someone like Tom Brady at quarterback. However, unless the Bills make significant tweaks to their roster, they might have a hard time running away with the division if their rivals improve in key areas.
Sean McDermott's team had 13 wins this season, but many of their games were competitive after a dominant two-game start. The Bills split their matchups with Miami and New York, nearly lost to both the Cleveland Browns and Detroit Lions and suffered a home defeat against the Minnesota Vikings. They also were trailing the Patriots in the second half of their Week 18 rematch, but New England's dreadful special teams ruined any chances of an upset.
Buffalo occasionally looked like the best team in football this season. It was easy to envision Allen eventually lifting the Lombardi Trophy after the Bills scored a road win over the Kansas City Chiefs in Week 6. They looked completely unstoppable in a season-opening victory over the Los Angeles Rams.
But, in totality, Buffalo was a very-good-but-not-great team this season. The Bengals finally showed the rest of the country how vulnerable the Bills really were.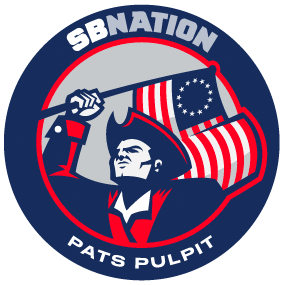 So, where does that leave the Patriots?
New England obviously won't go anywhere if it doesn't get Mac Jones back on track in his third season. As of this writing, the Patriots still hadn't announced a new offensive coordinator, although all signs pointed toward Bill O'Brien being tabbed as Matt Patricia's successor. But it's not just coaching and quarterback play that must improve for the Patriots.
Regardless of whether Devin McCourty or Jonathan Jones returns in free agency, New England must upgrade in the secondary. Rookies Jack and Marcus Jones were impressive this season, but neither projects as a true shutdown corner. The Patriots need to find someone capable of handling receivers such as Diggs, Tyreek Hill and Ja'Marr Chase.
Linebacking also remains an area of concern. New England's linebackers looked good against teams like the Jets but were exposed by quicker, more explosive offenses. Jahlanai Tavai and Ja'Whaun Bentley are solid, but nothing more.
As for the offense, you don't need us to tell you how important it will be for the Patriots to address their offensive line issues this offseason. It's hard to imagine them not using a high draft pick on a potential franchise tackle.
You also could make a strong case that New England still needs a major upgrade at receiver. All of the teams remaining in the playoffs have at least one game-changing weapon in the passing game, whereas the Patriots are so thin at wideout that they really have no choice but to overpay for Jakobi Meyers, who at best is a No. 2 receiver.
The good news is that New England is more than capable of accomplishing all of those things before next season. And a Year-3 leap from Jones would change the conversation surrounding the Patriots in a hurry.
We'll see what the Jets and Dolphins do this offseason. But both teams enter the long break with major questions at quarterback and track records as perennial losers. For as many strides as Miami took this season, head coach Mike McDaniel didn't instill much confidence in his playoff debut and Tua Tagovailo's future in the NFL is anyone's guess. Believe in New York at your own risk.
At best, the Patriots are on par with both of them. At worst, they're about even with New York and a smidge behind the Dolphins. Despite everything that happened this season, New England was just one win away from finishing second in the AFC East.
But therein lies the conundrum of the post-Brady Patriots: They were a few mind-boggling plays away from finishing at least 11-6 this season, but also very much deserved their losing record. The Patriots were a middling group that was competitive against good teams but rarely good enough to beat them.
As such, it wouldn't take too much for New England to start winning against better AFC teams — including the Bills.