The Patriots on Thursday reportedly interviewed Bill O'Brien for their offensive coordinator opening, the first step toward what many believe will be a necessary reunion in New England.
So, how did O'Brien's sit-down with Bill Belichick go?
Sports Illustrated's Albert Breer offered insight Thursday during an episode of NBC Sports Boston's "Early Edition." And while Breer, like many, believes O'Brien is the favorite for the job, he also cautioned anything still could happen.
"It sounds like everything went smoothly and to plan," Breer said, as transcribed by NBC Sports Boston's Justin Leger. "I don't think this thing is a slam dunk. There's obviously potentially some other opportunities for him out there. Do the Tennessee Titans give him a call? They've obviously got nobody and they just wrapped up their general manager search. He's also very close with Monti Ossenfort, the new GM in Arizona. So could he get a head-coaching interview in Arizona?
"I think all these things are things to consider, but certainly I think this is what everybody who roots for the Patriots wanted because he's got background in the offense, I think the transition here would be seamless, he's got some background with Mac Jones. It feels to me like this is all sort of set up where the Patriots, if they wanted to close a deal quickly, they could."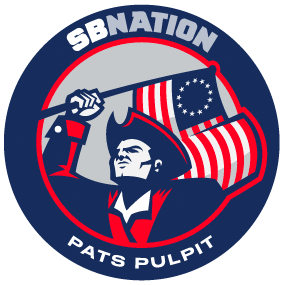 O'Brien is one of five candidates whom the Patriots reportedly have interviewed this week. New England's search for a new offensive coordinator reportedly could end as soon as Friday, meaning we probably won't have to wait long to find out who will be in charge of fixing the Patriots offense.
Follow NESN.com for more coverage of New England's OC interview, including our ranking of how the Patriots' job stacks up against others around the NFL.