When you watch Tom Brady's retirement video, you might get the impression the legendary quarterback woke up Wednesday morning without a plan, grabbed his phone and let it all out.
Yeah… no.
Brady fought back tears as he announced his retirement from the NFL. While it's impossible not to keep last year's infamous flip-flop in mind, it certainly seems as if the 45-year-old's playing days indeed are over.
Although Brady's emotions appear sincere, he apparently didn't record the selfie-style video Wednesday morning. The dead giveaway: Brady was in Los Angeles on Tuesday night for the premiere of "80 for Brady", and the sunrise, visible in the video posted at 8:12 a.m. ET, wouldn't have been happening on the West Coast.
NFL Network's Peter Schrager offered additional insight Wednesday morning.
"That was filmed a while ago," Schrager, citing "sources close to Brady," said, as transcribed by MassLive's Nick O'Malley. "He was at an L.A. premiere last night, doing the movie premiere. The sun is not up in L.A. as you see there. So that is a taping, that means he has known this and has kept this quiet for at least 48 hours. … He's still in L.A. He might be waking up in L.A. right now, pressing send."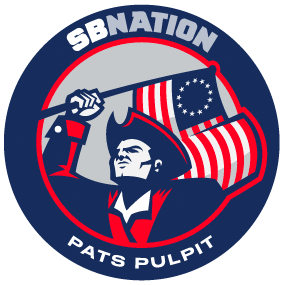 The question now becomes: When will we next see Brady?
Given his commitment to FOX, it's fair to wonder whether Brady could make an appearance during the network's broadcast of Super Bowl LVII on Feb. 12. Additionally, many are wondering whether the future Hall of Famer could sign a one-day contract with the New England Patriots.
That said, it's easy to envision a reportedly "exhausted" Brady taking a good, long break from being in the public eye.