If you're still spending time talking about the Patriots possibly acquiring Lamar Jackson, you probably should stop.
New England owner Robert Kraft made headlines last Monday when he said rapper Meek Mill told him that Jackson wants to play for the Patriots. Jackon's future in Baltimore appears to be in doubt, with the superstar quarterback recently requesting a trade from the Ravens and also free to negotiate with other teams while under the non-exclusive franchise tag.
But Boston Sports Journal's Greg Bedard and The Athletic's Jeff Howe both shut down the Jackson-Patriots talk in the days following Kraft's remarks at the 2023 NFL annual meeting. And Mike Reiss of ESPN followed suit in his Sunday notes column.
"Barring an unexpected change, the Patriots' QB plans don't include Lamar Jackson," Reiss wrote.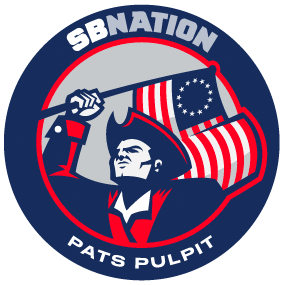 Reiss' report didn't specify whether New England is ruling out external quarterback options other than Jackson. However, the tweet promoting his story said the team's "plan" is to roll with Mac Jones and/or Bailey Zappe.
At this point, all signs point toward Jones being under center at the start of the 2023 season. Multiple reports indicate Kraft and other high-ranking people in New England are focused on surrounding the third-year quarterback with better offensive weapons.
Still, so long as Jackson remains in limbo, speculation over him potentially landing in Foxboro likely will persist.