Patriots fans probably should give up on the idea of Lamar Jackson landing in New England.
But the prospect of the Patriots adding more pass-catching help this offseason? That reportedly remains very much alive.
Boston Sports Journal's Greg Bedard on Tuesday threw gallons of cold water on the Jackson-Patriots rumors, citing "high-ranking sources" while reporting New England won't pursue the superstar quarterback. His report arrived a day after Patriots owner Robert Kraft told him that Jackson wants to play in New England.
However, Bedard added that the Patriots' preference is to surround Mac Jones with more offensive weapons and that Kraft is "involved" in that strategy.
"With O'Brien back and some improvements around Jones on offense, the belief internally is that Jones will rise to the occasion this year," Bedard wrote. "The Patriots are actively trying to add more weapons around Jones, a team source said. The path they've settled on, at this time, is to build up the talent around Jones, similar to what the Eagles and Dolphins did with their young QBs on rookie contracts. Kraft is involved in that effort and is fully behind that direction.
"The Patriots are still involved in talks around receivers Jerry Jeudy (Broncos) and DeAndre Hopkins (Cardinals). Those could heat up closer to the draft, and some talented players could become available once the draft concludes."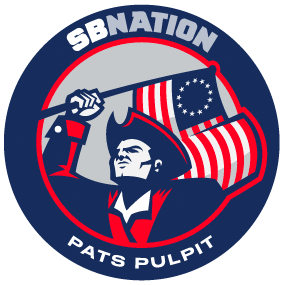 This hardly is the first time that New England has been tied to both Jeudy and Hopkins this offseason.
The franchise reportedly has explored trading for both star receivers, with a deal for Jeudy viewed as more realistic. That said, Denver Broncos head coach Sean Payton recently expressed a reluctance toward trading the 23-year-old receiver. The Patriots also have shown interest in free agent Odell Beckham Jr., according to multiple reports.
As Bedard noted, players other than the aforementioned three wideouts could become available in the weeks ahead. But, as of Wednesday morning, Hopkins, Jeudy and Beckham were the only receivers mentioned alongside New England in credible reports.
The Patriots already have bolstered their offense this offseason, signing both wideout JuJu Smith-Schuster and tight end Mike Gesicki to free agent contracts.