A month ago, you couldn't go a day without reading another report connecting Jerry Jeudy to the Patriots. But, aside from the Denver Broncos publicly denying the Jeudy rumors, there haven't been updates on the young receiver in a while.
Don't be surprised if that changes over the next 24 hours.
First, let's offer a refresh on the New England-specific rumors. On March 15, Jeff Howe of The Athletic reported the Patriots were exploring trades for both Jeudy and Arizona Cardinals receiver DeAndre Hopkins. A day later, Broncos reporter Benjamin Allbright identified the Patriots, Cleveland Browns and Dallas Cowboys as teams interested in acquiring the 24-year-old wideout. The next week, Cleveland-based reporter Mary Kay Cabot reported the Broncos "pondered" a "possible" offer from the Patriots involving a second- and fourth-round pick in the 2023 NFL Draft. Cabot, and other reporters, reiterated that Denver wanted at least a first-rounder in exchange for the 2020 first-round pick.
However, a pair of late-March reports offer potential explanations for why all has been quiet on the Jeudy front — and why conversations could ramp up this week.
"If the Broncos do not reduce their asking price for Jeudy, personnel executives believe it's more likely he now would be traded closer to the draft," ESPN's Jeff Legwold tweeted on March 25. "Cleveland, which does not have a first-round pick, and New England, which has the No. 14 and No. 46 picks, are considered to be most interested in acquiring a receiver."
Boston Sports Journal's Greg Bedard sang a similar tune a few days later while reporting Patriots owner Robert Kraft was committed to surrounding quarterback Mac Jones with better offensive talent.
"The Patriots are still involved in talks around receivers Jerry Jeudy (Broncos) and DeAndre Hopkins (Cardinals)," Bedard wrote. "Those could heat up closer to the draft, and some talented players could become available once the draft concludes."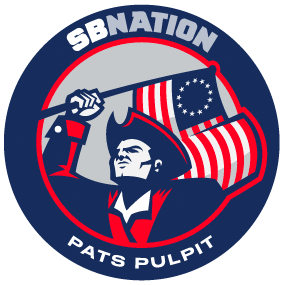 So, if the Broncos indeed are interested in trading Jeudy and want draft picks in return, it stands to reason the Alabama product could be moved before the draft concludes Saturday. It's also possible that Denver head coach Sean Payton was serious when he said the Broncos had no intention of trading Jeudy. We'll just have to wait and see.
New England swapped Jakobi Meyers for wideout JuJu Smith-Schuster in free agency and also added receiving-first tight end Mike Gesicki. But the Patriots still lack a true No. 1 receiver, something many fans and experts believe they need.
Whether Jeudy fits that profile — he probably doesn't — is up for debate. New England also could target a receiver early in the draft despite using a second-round pick on Tyquan Thornton a year ago. Matthew Judon, for one, hopes the Patriots use the 14th pick to draft TCU product Quentin Johnston.
Jeudy hasn't lived up to the hype since entering the NFL but remains young and very talented. A quick and savvy route runner, Jeudy caught 67 balls for 972 yards and six touchdowns last season while playing in a terrible Broncos offense.