New England Patriots fans want closure with Tom Brady — and so does Robert Kraft.
Brady on Wednesday officially retired — for real this time — at 45 years old. And a new report indicates the legendary quarterback entered the offseason with plans either to return to the Tampa Bay Buccaneers or retire; there would be no free agency sweepstakes.
But could a change of uniform still be in the cards?
Many surely will speculate whether Brady will consider signing a one-day contract with the Patriots to retire as a member of the franchise for which he played 20 incredible seasons. Brady's feelings on the matter remain unknown, but Kraft made his perfectly clear ahead of the 2021 meeting between the Patriots and Tampa Bay Buccaneers at Gillette Stadium.
"He did so much for us," the Patriots owner said during an NFL Network appearance. "We had 20 great years. How many other situations are there in the 102-year history of the NFL where a coach and quarterback have remained the same for 20 years?
" … Life has its twist and turns. And, look, I'm always rooting for Tommy except when he's playing us. In the end, I hope and believe he'll come back here, we'll give him his red jacket, just like we gave you, and he'll retire a Patriot."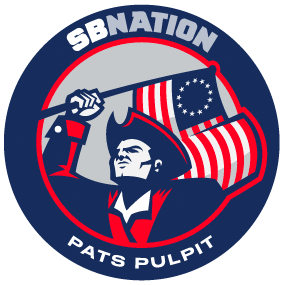 Brady himself was asked about the topic after the game but offered non-committal answers while joking with reporters. He said "I'm not sure" when asked about it again.
For what it's worth, ESPN's Seth Wickersham a year ago said he believed there was a "strong" chance Brady and the Patriots would do something, be it in the form of a one-day contract or a general celebration of his career. As of Wednesday morning, there wasn't any additional reporting on Brady's potential plans with New England.
But make no mistake: Kraft would love to parade Brady around One Patriot Place one last time.