Patriots fans might want to stop dreaming about a DeAndre Hopkins trade.
New England has been floated as a potential destination for the superstar receiver since the start of the offseason. And multiple reports indicate the Patriots at least have called the Arizona Cardinals about a Hopkins trade.
But in a mailbag column published Wednesday, Sports Illustrated's Albert Breer reported that New England isn't among the franchises actively pursuing a deal for the 30-year-old. He did suggest that a Jerry Jeudy trade is more possible, though.
"I can't find anyone in that building who thinks DeAndre Hopkins will be a consideration for Bill Belichick, and at this point New England hasn't been in it," Breer wrote. "The Denver receivers, to me, would be more likely, but the prices on those guys are high right now. If the cost comes down, I certainly could see the Patriots taking a swing on Jerry Jeudy, who played for Belichick's old buddy and with the coach's current quarterback at Alabama.
"If that doesn?t happen, I certainly could see New England taking a swing on a receiver over the first two days of the draft — be it at 14th, 46th, or 76th (I do think Jaxon Smith-Njigba would be a really nice fit for new OC Bill O'Brien's offense)."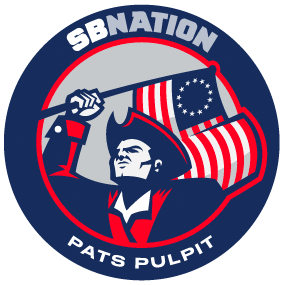 In the same story, Breer said the Cardinals probably won't find any team willing to part with a second-round pick for Hopkins. He also reported that Arizona likely will get more than what the Houston Texans got in last week's Brandin Cooks trade (fifth- and sixth-round pick).
So, the price ultimately might be some combination of a mid-round draft pick and/or established NFL assets. Either way, it sounds like Belichick isn't interested.