Damien Harris appeared to be over life with the Patriots before signing with the Bills, but that doesn't mean he holds contempt for the players and coaches still in New England.
The veteran running back officially signed a one-year deal with Buffalo on Monday and shortly afterward conducted his introductory press conference. At one point, Harris was asked about what it will be like to face his former team twice a season.
"It'll definitely be exciting to see a bunch of familiar faces and people that I got a lot of love for," the 26-year-old said. "And a lot of great relationships that I formed over the years, the last four years. It'll definitely be great to see those familiar faces twice a year."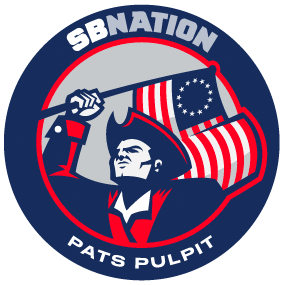 Harris played under Nick Saban at Alabama before spending four seasons being coached by Bill Belichick while with the Patriots. He'll carry all the lessons he learned from the two coaching legends to his new team, which many consider a Super Bowl contender.
"I should be able to write a book with all the knowledge I've gained from those two," Harris said. "I would say just the things I've taken from both of them is how to be a professional and how to conduct yourself in a professional manner from the way you show up every day ready to work, the mentality you have, the way that you affect others. And then, obviously, the way that you prepare and you perform. Professionalism, I feel like it covers so much ground, so many things.
"That word is really just what resonates with me. I feel like with coach Saban at Alabama, he introduced me to what it means to be a professional and how to become a professional. And then once I got to New England, one thing that coach Belichick was great at teaching was how to maintain that level of professionalism, that way you can maintain success throughout your career. So, I wanna be a pro's pro. I wanna do everything the right way."
Harris was selected by New England in the third round of the 2019 NFL Draft. After basically red-shirting his rookie campaign, Harris spent the next three seasons as the Patriots' primary starting running back.
He peaked in 2021 while rushing for 929 yards and 15 touchdowns. But injuries, a problem throughout his career, limited Harris' usage this season, as did the emergence of sophomore Rhamondre Stevenson. In 11 games in 2022, Harris ran for just 462 yards and three touchdowns.
The Patriots last week signed running back James Robinson to potentially serve as Harris' replacement. However, Robinson isn't a roster lock and likely will have to win a position battle over second-year backs Pierre Strong and Kevin Harris.