David Andrews is one of the Patriots' top leaders and best players on the roster, but could his time in New England end sooner than expected?
That feels like an unlikely outcome given the veteran center's importance to the Patriots offense. But some around the NFL reportedly believe that his Foxboro future could be in doubt after New England used a fourth-round pick in the 2023 NFL Draft to select Troy center Jake Andrews.
"There's some suspicion, like, where's David Andrews gonna be in September?" Sports Illustrated's Albert Breer said during Wednesday's "Boston Sports Tonight" episode on NBC Sports Boston. " … There's a feeling like … what sort of position is he gonna be in at the start of September? And that's why they draft (Jake Andrews), like, sort of insurance against what happens at center."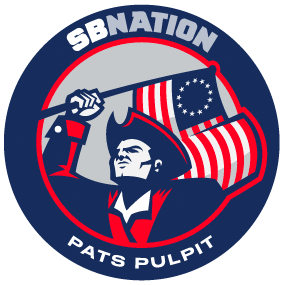 David Andrews joined the Patriots in 2015 as an undrafted free agent and has developed into a franchise cornerstone while winning two Super Bowls. The soon-to-be 31-year-old, who is coming off a great season, has two years and nearly $9 million remaining on his current contract.
He would carry a $1.925 million dead salary cap hit — while providing just over $5 million in cap savings — if cut after June 1 either this year or next year, per Over The Cap.
For what it's worth, Andrews took New England's drafting of a new center in stride. Shortly after the Patriots drafted another center with the same last name, Andrews deployed a perfect use of the "Spider-Man meme."