Everyone talks about the Patriots adding an elite receiver.
DeAndre Hopkins. Tee Higgins. Mike Evans, even.
Someone — anyone — to make life easier for Mac Jones, or whichever quarterback leads the New England offense in 2023.
There are merits to such an approach, to be sure — especially in today's NFL. Defense and dominating the trenches still win championships, but somewhere along the line, you'll need to win a shootout against a premier offense.
However, should the Patriots instead pursue an offseason move for a player who can slow down those kinds of receivers?
Assuming Bill O'Brien stabilizes New England's offense and Bill Belichick finds someone other than Isaiah Wynn, Conor McDermott or Yodny Cajust to play tackle, the Patriots should be able to score enough points with or without someone like Hopkins on the roster. Re-signing Jakobi Meyers would help, too. And with an increasingly effective blend of young and old, the Patriots defense once again should be among the NFL's best next season.
But, at this point, the defense still has a fatal flaw: matching up with superstar wideouts.
The Patriots in 2022 did just fine against the Detroit Lions and New York Jets of the world, but once again were powerless against high-powered offenses. Kirk Cousins and Justin Jefferson tore them apart. So did the Josh Allen-Stefon Diggs connection. Joe Burrow and his assortment of weapons did whatever they wanted when they entered Gillette Stadium on Christmas Eve.
Enter: Jalen Ramsey.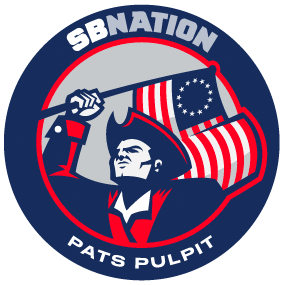 Only once have the Patriots won a Super Bowl without a true lockdown cornerback.
They pulled it off 2016, but Malcolm Butler was very good that season and played like a No. 1 corner. Other than that, New England deployed the likes of Ty Law, Darrelle Revis or Stephon Gilmore, with the benefits being twofold: eliminating the opponent's top weapon and giving the front seven more time to do its thing. Belichick's defenses are at their best with a set-it-and-forget-it corner taking away half the field.
Is Ramsey, who'll turn 29 in October, still that kind of player? It's debatable, but he's close enough and certainly is better than anyone the Patriots have had post-Gilmore, including J.C. Jackson. Ramsey himself scuffled a bit against Jefferson and Davante Adams this season but otherwise put together another stellar campaign.
He finished 2022 as Pro Football Focus' third-ranked cornerback (11th-best coverage grade) after allowing 56 catches on 87 targets for 512 yards and seven touchdowns. Ramsey also racked up four interceptions and 11 pass breakups, and earned PFF's top run-defense grade among all cornerbacks. His trademark swagger would add even more personality to a Patriots defense that already employs Matthew Judon and Christian Barmore, and his talent alone would transform the secondary overnight.
So, why would the Rams even trade Ramsey just one year after winning a Super Bowl? It all comes down to money.
Los Angeles currently finds itself in salary cap hell. At the time of this writing, the Rams were $14 million over the NFL's projected 2023 salary cap, according to Over The Cap. They need to start saving money somewhere and moving on from expensive, aging assets would be a logical place to start. ESPN's Jeremy Fowler recently reported that Ramsey could be among the players whom Los Angeles looks to deal this offseason, so a trade is possible.
Ramsey, who has three years left on his current contract, will carry a base salary of $17 million in 2023 while carrying a $25.2 million cap hit. Of that $17 million, $5 million already is fully guaranteed with another $7.5 million becoming guaranteed March 22. His salary will decrease by $2.5 million in 2024 with his cap hit seeing a slight increase. In 2025, Ramsey is scheduled to make $15.5 million while carrying a cap hit of $22.7 million.
But the numbers could be far more palatable for the Patriots.
Ramsey would cost $17 million against New England's cap in 2023, $18.5 million in 2024 and $19.5 million in 2025, according to Patriots salary cap guru Miguel Benzan, who currently has the franchise's cap number at just over $34 million. Notably, the Patriots could release Ramsey after the 2024 season while only being on the hook for a $3.2 million dead cap hit in 2025.
So, New England could add Ramsey for his age-29 and 30 seasons and then move on with little financial repercussions. The Patriots also could restructure his contract to make Ramsey's 2025 salary more manageable.
Of course, the big question here is: What would the Patriots have to part with in a Ramsey trade? It's hard to imagine Belichick dealing a first-round pick to acquire an already-expensive player. But what if a second-rounder along with a couple of middle-round picks gets the job done? The Rams don't have a ton of leverage, and you could make a strong case that Ramsey's age and contract status don't warrant trading first-rounders.
The potential timing of a trade also is worth pointing out. If the Rams trade Ramsey before June 1, they only would gain $5.6 million in cap space while paying him $19.6 million in dead cap space, per RamsWire. If a deal happens after June 1, Los Angeles would free up $17 million in cap space. There are pros and cons to executing a deal in either scenario.

Some will argue the Patriots instead should re-sign Jonathan Jones, who's established himself as an elite slot defender and quality starter on the outside. They then could bank on the further development of Jack and Marcus Jones, both of whom were very impressive during their rookie campaigns, and hope the always-solid Jalen Mills can stay healthy. New England also could re-sign restricted free agent Myles Bryant, whose versatility and ability to handle the slot would be important, especially if Marcus Jones is going to continue playing in all three phases.
But that would be risky.
Jonathan Jones will turn 30 in September, and Mills' injury history is very concerning. Jack Jones' stellar debut ended with an alarming spot on the suspended list, and Marcus Jones' size might limit his ceiling. Bryant is a good player, but he's a depth piece.
A better plan: Trade for Ramsey, let Mills and Jack Jones battle for the No. 2 spot and rotate Bryant and Marcus Jones in the slot. They also could free up roughly $5 million in cap space by releasing Mills and then use the money to re-sign Jonathan Jones, whose value in free agency might not be as high as he's hoping it will be.
The Patriots aren't as far away from competing as many think they are. If New England beefs up its O-line and adds talent at linebacker, and O'Brien remedies the coaching dysfunction on offense, the Patriots at least should compete for the top spot in the AFC East.
But none of it will matter if they can't slow down receivers such as Diggs, Ja'Marr Chase and Tyreek Hill. Adding a player of Ramsey's caliber would solve that problem and immediately change the narrative surrounding the Patriots.