Mike Florio sent Patriots fans for a wild ride Tuesday morning.
The ProFootballTalk NFL insider reported that Bill Belichick has shopped quarterback Mac Jones in trade talks this offseason. He also further detailed the long-rumored tension between New England's head coach and franchise quarterback.
Florio appeared on NBC Sports Boston's "Patriots Talk" podcast later in the day. When asked by host Tom E. Curran whether Jones' time in New England is nearing an end, Florio pointed toward the upcoming 2023 NFL Draft, during which many of the remaining quarterback dominos will fall.
"I think it's tenuous and to be determined," Florio said. "And I really do think at this point the key is the draft coming up … who gets quarterbacks, who doesn't.
"I think that for now, he's a Patriot. He continues to be a Patriot. He's gonna compete for playing time with Bailey Zappe and it just adds to the overall intrigue as to where this team is, where this team is heading and where it's going to be a year from now. Who will the quarterback be? Who will the coach be? Who will anyone be on the roster? It's felt never like this before, where so much is up in the air about the short-term and the long-term reality of this franchise."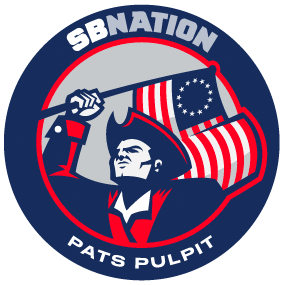 Belichick reportedly denied Florio's report despite not providing an official statement. Multiple Patriots insiders on Tuesday shot down the Jones speculation while citing league sources.
So, for now, Florio remains the only person publicly reporting that Jones is on the trade block. We'll see if that changes in the days and weeks ahead.
But if the report is true, the Patriots might be at a point of no return with their 2021 first-round pick.