The Patriots' decision to trade down Thursday in the first round of the 2023 NFL Draft surprised absolutely no one. But they apparently had a chance to do something that, for them, would've been a stunner.
New England sent the 14th overall pick to the Pittsburgh Steelers in exchange for the 17th pick — which it used to select cornerback Christian Gonzalez — and a fourth-rounder (120th overall). It wound up being a savvy move for the Patriots, one that resulted in them getting a consensus top-10 prospect who wasn't supposed to be available at No. 17.
However, Patriots personnel executive Matt Groh revealed New England might've had an opportunity to trade up in the first round. Groh revealed the nugget after being asked about his personal outlook for the 24 hours following the first round.
"Try to get home. Try to get some sleep," Groh said. "We'll have lots of names and different scenarios running through my mind. Hopefully, most importantly, be able to kiss my kids good morning. Then head on back here fairly early, start watching some guys, start doing some comparisons. Again, looking at the teams ahead of us, different scenarios, moving up, moving back.
"Moving up was in play. We ended up moving back. We're always very flexible. Try to do what's best for the football team and try to put together the best team possible. Whether that's moving up or again collecting another pick to kind of strike in the heart of the draft, call it the third, fourth rounds here."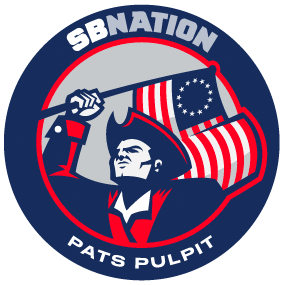 It's unclear which players the Patriots would've targeted with a potential trade-up. If New England entered Thursday night prioritizing a cornerback, then Illinois product Devon Witherspoon might've been a prime candidate. He wound up going fifth overall to the Seattle Seahawks.
The NFL draft will continue Friday night with Rounds 2 and 3. The Patriots currently are scheduled to make one pick in each round.
You can click here for a breakdown of why New England probably will swing trade(s) to land additional Day 2 picks.