Bruins defenseman Charlie McAvoy, along with his fiance Kiley Sullivan and their French bulldog, Otto, joined Boston's Pride Parade on Saturday to show their support for the community they live in.
It was the first parade for the trio who showed up to support the community.
"Really just to show support and respect for everybody. For our fellow neighbors," McAvoy said in a team-provided video. "I think it's something that's really important to us. So, we came here today to show support. I thought it was really important for us."
Sullivan shared some of the events in her Instagram story, which featured Otto with a Pride bandana, McAvoy waving a Pride flag attached to a hockey stick while donning a rainbow Spoked-B on his t-shirt and the couple with their flags.
Story continues below advertisement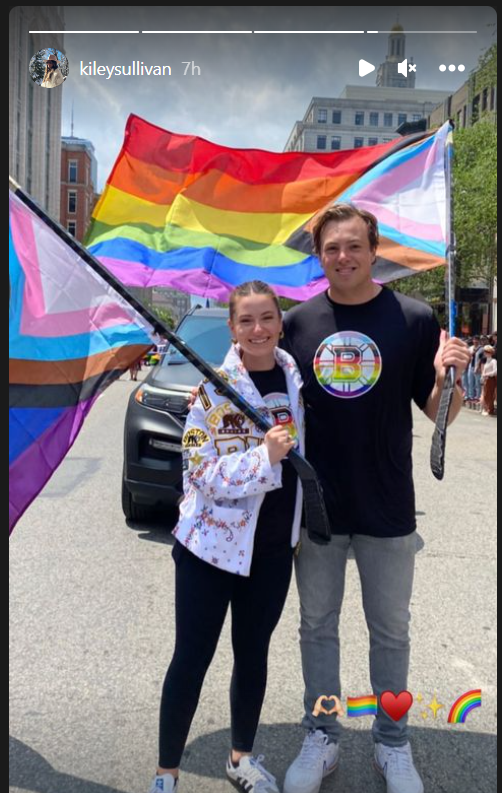 "I think you can tell by the turnout how much it means to the community," McAvoy said. "It gives everyone an opportunity to come out here and join together for a great cause. The turnout's been great. I can't wait to see it when it opens up, out on the strip just how many people are here. It's going to be so cool."
Featured image via Winslow Townson/USA TODAY Sports Images