FOXBORO, Mass. — Bill Belichick promised Tuesday's Patriots practice would be a light-tempo affair, and he wasn't joking.
In total, 10 players were absent from the open organized team activity session, including three receivers. Prior to practice, Belichick said Monday's session was a "good" and "big" day with "a lot" of play. So, even though we don't know why certain players were absent Tuesday, it wasn't surprising to see multiple offensive skill players sit out.
Additionally, as many as seven players were spotted on the lower rehab field, a potential indication of injury situations.
Here's the full absence list for Tuesday's OTA practice:
Story continues below advertisement
— K Nick Folk
— WR JuJu Smith-Schuster
— P Bryce Baringer
— LB Matthew Judon
— OL Mike Onwenu
— OT Trent Brown
— DL Lawrence Guy
— WR Kendrick Bourne
— WR Tyquan Thornton
— OT Conor McDermott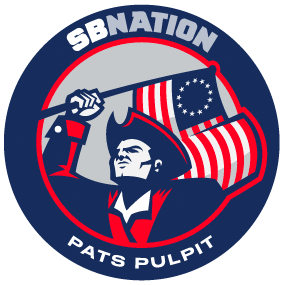 And here's the list of players who were limited/spotted on the lower field:
— RB James Robinson
— WR DeVante Parker
— OL Chasen Hines
— DB Cody Davis
— S Adrian Phillips
— TE Scotty Washington
— DB Marcus Jones
Smith-Schuster, who visited the White House on Monday with his former Kansas City Chiefs teammates, also was absent from last week's open OTA practice. However, Belichick said the veteran receiver was back in the building Tuesday.
Story continues below advertisement
As for players who were on the field, Christian Gonzalez, Davon Godchaux and Christian Barmore were among those who participated after sitting out last week's open practice. Gonzalez also participated Monday, a great sign after last week's potentially concerning absence.
Belichick said he hopes to ramp up the intensity by the time Thursday's practice rolls around. New England reporters will be granted access to Friday's session.
Featured image via Kyle Terada/USA TODAY Sports Images