The Patriots ended their preseason Friday night with a 23-7 road loss to the Tennessee Titans.
It was an abysmal offensive performance for New England, which mustered just 79 total yards and eight first downs. Bailey Zappe got the start at quarterback and wasn't good, completing eight of 15 passes for 57 yards while getting sacked four times. He played deep into the fourth quarter, which isn't good a sign.
On the other side, the Titans racked up 368 yards and 20 first downs against a Patriots defense that featured mostly backups. Malik Willis replaced Ryan Tannehill early in the game and completed 15 of 20 passes for 211 yards and two touchdowns to go along with two interceptions.
New England now will head back to Foxboro, Mass., to prepare for its Sept. 10 season opener against the Philadelphia Eagles at Gillette Stadiums. The Patriots also must trim their roster to 53 by next Tuesday.
Story continues below advertisement
Here are three studs and three duds from Friday night's preseason loss at Nissan Stadium:
STUDS
P Bryce Baringer
The rookie punter's slump officially is over. After struggling earlier this month, Baringer turned things around over the last week and submitted another great night against the Titans. His three punts in the first half were excellent: 52 yards, 69 yards and a 39-yarder fair-caught inside the 10-yard line. He wasn't quite as good in the second half, but whatever. The punter competition might be over.
LB Calvin Munson
Munson's late-summer push for a roster spot ended on a high note, as the journeyman linebacker racked up a team-high 10 tackles to go along with one interception. He's played well in recent practices, and he now might be firmly off the roster bubble.
LB Ronnie Perkins
The third-year pro did himself a lot of favors in this game, finishing with nine tackles, one tackle for loss and one quarterback hit. Perkins showed the kind of playmaking ability he's capable of when he's healthy, which he hasn't been for much of his career. Will this performance be enough to earn him a roster spot? Probably not, but we'll see.
Story continues below advertisement
Honorable mentions: Thyrick Pitts, Sam Roberts, Marte Mapu, Chasen Hines, Pierre Strong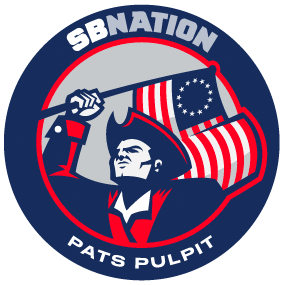 DUDS
QB Bailey Zappe
Yes, he once again played behind a patchwork offensive line, but Zappe's issues with holding the ball for too long cropped up again Friday night when he fumbled three times (losing one). Bill O'Brien also didn't appear happy with him. Zappe hasn't been terrible but this summer, but he also hasn't looked like anything more than a backup. That he played for the majority of this game probably says a lot about where the Patriots believe he is in his development.
OT Andrew Stueber
The 2022 seventh-round pick hasn't done much with his opportunities. Stueber gave up a strip-sack last week with Mac Jones at quarterback, and he gave up another Friday night with Zappe under center. He has a long way to go.
Story continues below advertisement
WR/QB Malik Cunningham
The undrafted rookie just hasn't looked good enough either as a receiver or as a quarterback. He doesn't look natural and needs a lot of work. The athleticism is undeniable, but that's not always enough. Cunningham has lost a lot of the momentum he built during the first preseason game.
Honorable mentions: Joshuah Bledsoe, Quandre Mosely, Jack Jones. J.J. Taylor
Featured image via Andrew Nelles/The Tennessean/USA TODAY Sports Images