Are you ready for some rumored Patriots drama that you definitely will read too much into?
During a 98.5 The Sports Hub appearance Sunday morning, Andrew Callahan of the Boston Herald was asked whether Bill O'Brien has enough "juice" to convince Bill Belichick to change his mind on something. Specifically, the hosts wondered whether O'Brien could've persuaded Belichick to play rookie receiver Demario Douglas on Sunday after he was benched last week for fumbling.
Callahan's answer, which included some sourced reporting, was interesting, to say the least.
"I think O'Brien has no trouble doing that," Callahan said of New England's famously hot-headed offensive coordinator. "And things that I've heard, at kind of a smaller scale, was that O'Brien and Bill have had their own blowups or louder conversations in the last few months. And it's not like anything systemic or reflective of a bad relationship, it's just O'Brien was nicknamed 'Teapot' for a reason, and Belichick's gonna stand his ground. Sometimes that's how coaches communicate in the NFL. So, I don't think he has any issue doing that."
Story continues below advertisement
" … Whether O'Brien has the sway or not, or is able to persuade Belichick, I don't know. But he definitely has enough juice to go into that room and speak his mind."
No Matchup Found
Click here to enter a different Sportradar ID.
After the Patriots' 15-10 win over the New York Jets on Sunday, Boston Sports Journal's Greg Bedard was informed of Callahan's remarks during his own Sports Hub segment. And he offered similarly informed insight.
"At some point in time, I think toward the end of training camp, somebody told me, and it was kind of hazy, what they told me … I think Bill O'Brien wants some autonomy with the offense," Bedard said. "And feels like he has earned that, and maybe he doesn't think that he always gets that.
Story continues below advertisement
"And so, do I think it's a huge deal at this point? No. But I wouldn't be surprised if there's two diverging outlooks on, 'How do we need to play, how should we be playing offensive football?' And I think we know Belichick's position on this. And I'm sure there are other people in the organization, including the owner, who have different ideas on that."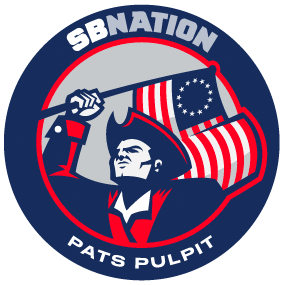 As both reporters alluded to, this probably isn't a big deal. O'Brien and Belichick both have strong personalities, and both have a ton of experience coaching football. If anything, it's probably a good thing the Patriots have an offensive coach who's willing to speak his mind.
That said, bookmark this topic in case the struggles of New England's offense persist.
As for Douglas, it's worth noting that he played 17 snaps in Sunday's win at MetLife Stadium. That's up from the six snaps he saw in Week 2, but still down from the 33 he played in the season opener. The sixth-round rookie caught one ball for 15 yards while adding 5 yards on one carry.
Story continues below advertisement
The Patriots will look to improve to 2-2 this Sunday when they visit the Dallas Cowboys.
Featured image via Eric Canha/USA TODAY Sports Images