ORCHARD PARK, N.Y. — Marcus Jones' impressive rookie season was put on hold in Week 17, and in a somewhat confusing fashion.
During the fourth quarter of the Patriots' Week 16 home loss to the Cincinnati Bengals, Jones was shaken up after recovering a fumble forced by Matthew Judon. The dual-threat cornerback stayed down on the field for a couple of minutes before slowly walking to the sideline. However, he returned on offense three plays later, catching a pass from Mac Jones and running for a 15-yard gain.
After the game, Jones said he was fine and just "had the wind knocked out" of him. So, there seemingly was nothing to worry about.
But the 2022 third-round pick missed each practice the next week due to a concussion and was ruled out for New England's Week 17 home game against the Miami Dolphins. The situation made it fair to wonder whether Jones' muffed punt — his first of the season — before the Patriots' final drive against Cincy was caused by possible concussion symptoms.
Jones returned for the Patriots' regular-season finale against the Buffalo Bills, seeing 51 snaps on defense, two on offense and nine on special teams. He offered insight into his late-season concussion after the game, indicating symptoms didn't crop up until after the Bengals game.
"It was one of those situations where I just talked to the trainers and told them I needed to talk to them," Jones told NESN.com at Highmark Stadium. "… We have great doctors there and everything. So, we made sure before I got on the field, I was totally cleared. So, we handled that and everything and just moving forward."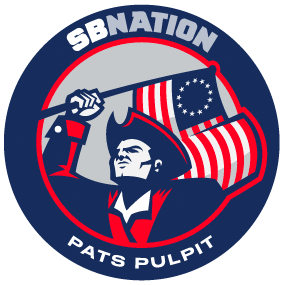 Jones now heads into his first true NFL offseason. As a player who contributes in all three phases, he might be assigned a more unique training regimen than most players.
First and foremost, the Houston product wants to ensure his strength and conditioning is on point.
"The main thing, before all of that, is make sure my body's good," Jones said. "So, that's the main thing. In the offseason, I always talk about making sure my body's good. Because your best ability is availability. And then after that, however it helps the team, I'm down for.
"So, if they need me to do offense or defense, it doesn't matter. I'm down for whatever."