FOXBORO, Mass. — Tensions boiled over during Tuesday's Patriots OTA practice, but nobody should be worried about it.
During an 11-on-11 period, guard Cole Strange and linebacker Anfernee Jennings engaged in some heated pushing and shoving after playing through the whistle. Multiple players then joined the scuffle, which eventually saw defensive tackle Christian Barmore throw a punch and get confronted by center David Andrews. Neither Strange nor Barmore was officially ejected from practice, but both spent the rest of the afternoon on the sidelines.
These things happen in football; you need only look at last summer's training camp fight between Barmore and Andrews. When asked about Tuesday's incident after practice, defensive end and team captain Deatrich Wise kept things in perspective.
"People on our team are very passionate about what they do," Wise said. "Things happen. So, I only think we have to do is continue to work hard, work on our fundamentals, watch the film, see where we can correct our mistakes and then move forward from there."
Story continues below advertisement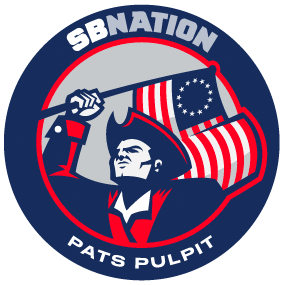 Since dustups between teammates happen so frequently, is there a common theme or reason for such altercations?
"You know, honestly, that's a good question," Wise said. "I don't have an answer for you. But what I do know is that, I always take practices, and I say, 'When there's highs and lows in practice, how can someone stay even? How can someone continue to be their self, their person, through the next play?' "
New England took Wednesday off after consecutive practices Monday and Tuesday. The Patriots will wrap up organized team activities Thursday and Friday before hosting a three-day mandatory minicamp next week.
Featured image via Mark J. Rebilas/USA TODAY Sports Images