By the end of spring practice, it was clear the Patriots viewed rookie cornerback Christian Gonzalez as a Week 1 starter.
But he's been so much more than that so far this season.
Three games into his NFL career, the first-round draft pick has played all but one defensive snap and matched up well against some of the league's premier receivers in A.J. Brown, DeVonta Smith, Tyreek Hill, Jaylen Waddle and Garrett Wilson.
No Matchup Found
Click here to enter a different Sportradar ID.
Story continues below advertisement
After holding his own against Brown in Week 1, Gonzalez was excellent against Hill in Week 2 and silenced Wilson on Sunday. The Oregon product was Pro Football Focus' fourth-highest-graded corner as of Tuesday.
It's not hyperbole to say the 21-year-old's ability to step in and immediately excel has saved the Patriots' secondary, which has been without Jack Jones for all three games, down Jonathan Jones for the last two and missing Marcus Jones for the last 1 1/2.
Despite losing three of their top four cornerbacks to injuries and facing a pair of vaunted offenses in Philadephia and Miami, the Patriots enter Week 4 ranked fifth in the league in passing yards allowed, seventh in yards allowed per pass attempt and 11th in expected points added per dropback.
Gonzalez's coaches said they saw this coming.
Story continues below advertisement
"I don't know if I would say surprised, just because we did a lot of work on him coming out of college," defensive play-caller Steve Belichick said Tuesday in a video conference. "You could see a lot of these traits when you watched all the college tape and stuff like that. So, I wouldn't say surprised, but he's been playing really well so far, which is the expectation for all the players we have around here.
"But I'm definitely happy we have him. This is why we drafted him and everybody else. I'm happy that he's doing well and hope it can continue."
Patriots cornerbacks coach Mike Pellegrino had a similar take on the soft-spoken Gonzalez, who was widely viewed as a top-10 prospect before sliding to New England at No. 17 overall.
"Christian came in ready to go," Pellegrino said. "He's been dialed in since the first day he's been in the building, so really no surprise there."
Story continues below advertisement
Head coach Bill Belichick compared Gonzalez's steady demeanor to what 2019 NFL Defensive Player of the Year Stephon Gilmore brought to the Patriots' defensive backfield.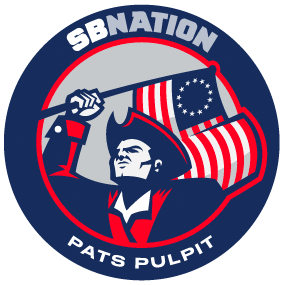 New England's opponents are taking notice, too.
"If there's a better young corner in the league than Gonzalez, you'd be hard-pressed to find (him)," Cowboys offensive coordinator Brian Schottenheimer, whose team hosts the Patriots this Sunday, told reporters Monday in Dallas. "He's playing at a really high level. They matched him on Tyreek a couple weeks ago, Garrett Wilson (on Sunday). Really playing at a high level."
Hill had five catches on nine targets for 40 yards and a 2-yard touchdown against the Patriots, with his score coming against safety Kyle Dugger. Gonzalez intercepted a deep ball targeted for the Miami Dolphins star, who put up 215 and 157 yards in his other two games this season.
Story continues below advertisement
Gonzalez's latest assignment, Wilson, managed just five catches on nine targets for 48 yards in the Patriots' Week 3 win over the New York Jets, including a 29-yarder against zone coverage on the game's third-to-last play.
Wilson was the NFL's Offensive Rookie of the Year last season. As of Tuesday, Gonzalez had the third-best odds to win the defensive version of that award, per FanDuel Sportsbook, trailing only Eagles defensive tackle Jalen Carter and Houston Texans edge rusher Will Anderson.
Featured image via David Butler II/USA TODAY Sports Images