(UPDATE: The Patriots were forced to cancel two OTAs practices as punishment for violating the NFL's offseason training policies. Their first practice in front of reporters now is set for Wednesday, May 31.)
After four-plus months of speculation, drama, roster tweaking and coaching hires, the Patriots finally will play some sorta-real football this week.
New England on Monday officially began voluntary organized team activities (OTAs), with reporters set to gain access Thursday. The Patriots will conduct a series of practices over the next two weeks, and then hold a mandatory minicamp June 12-14 before going on summer break.
The practices, which will include 7-on-7 and 11-on-11 team drills, are pads-less and feature no live contact, so there isn't too much we can glean from what the Patriots do on the field. That said, the sessions are far from worthless and still can offer a glimpse into what New England has planned for various players ahead of training camp.
With that in mind, here are five questions we hope to get answers to during Patriots OTAs:
How will the quarterbacks split reps?
In all likelihood, Mac Jones will get the vast majority of the reps with the starters, with Bailey Zappe leading the backups and getting occasional work with the first team. If it plays out that way, there won't be any good reason to fan the QB controversy flames. But if there's an even split between Jones and Zappe, we'll have something real to talk about. Bill Belichick knows what the public has been saying about New England's QB situation, and he wouldn't open both players up to further questioning just for the heck of it.
Still, all indications are that Jones has put his best foot forward this offseason and is committed to proving why he's the Patriots' best option at quarterback. It would be a surprise if OTAs indicate anything other than Jones being the clear-cut starter.
Where will the cornerbacks line up?
Ideally, the Patriots will feature rookie Christian Gonzalez and sophomore Jack Jones as their top boundary corners, with Jonathan Jones getting top reps in the slot ahead of Marcus Jones. But what if Gonzalez isn't ready? What if New England still has doubts about Jack Jones after last season's late-campaign suspension? What if Jonathan Jones gets more run at safety while Marcus Jones gets top reps in the slot? If any of those four players aren't slotted into their seemingly obvious roles, there will be a domino effect that could impact the entire defensive backfield.
What will be the offensive line configuration?
We already know that Mike Onwenu won't be on the field as he recovers from a reported offseason ankle surgery, but his spot at right guard will be waiting for him whenever he's ready to return. And Cole Strange and David Andrews likely are locked into left guard and center, respectively, even though rookie center Jake Andrews will be worth watching throughout the spring and summer. But things could get very interesting at both tackle spots.
Trent Brown probably will get top reps at left tackle, but that was the assumption a year ago before minicamp revealed that he and Isaiah Wynn were switching positions. For all we know, the Patriots could be preparing to move Brown back to the right side, which might be a better spot for the 30-year-old tackle. If that happens, New England could allow veterans Calvin Anderson and Riley Reiff to battle it out for the left tackle spot. Both players are capable of playing both spots, though Anderson primarily played left tackle the last two seasons while Reiff did the opposite. Also worth watching: fourth-round pick Sidy Sow, who was drafted as a guard but reportedly will get a look at tackle.
Who's replacing Devin McCourty?
Jalen Mills appears to be the leader in the clubhouse with the Patriots no longer needing him at cornerback (for now). But Adrian Phillips might be ready for more time at free safety and less time in the box as he gets older, and third-year pro Joshuah Bledsoe showed some promise last year. Free safety is an important position in New England's defense, and the Patriots must feel confident in McCourty's replacement by the end of the summer. How they split up reps during OTAs will offer a first clue toward which way they're leaning.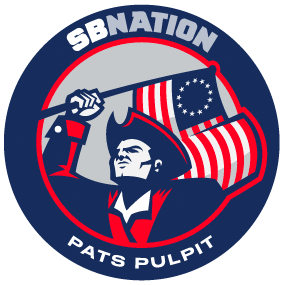 What's the plan for Marte Mapu?
Is the third-round pick a box safety? Is he an outside linebacker? Is he both?
After watching Mapu's college film, there's a chance he does a little bit of everything. Belichick himself said the Sacramento State product's role could change on a weekly basis. Ultimately, Mapu will need to be awfully impressive this summer if he wants to earn significant playing time early. But regardless of how much Mapu plays in Year 1, his position in New England's defense will be one of the more intriguing storylines to follow with this year's rookie class.
Bonus: Will Bill Belichick still be involved with the offense?
Belichick was heavily involved with the offense last spring and summer, overseeing Joe Judge and Matt Patricia as they tried to acclimate to their new roles. He largely left the defense to Jerod Mayo and Steve Belichick, which was a departure from how he normally operates during practices. From working closely with different positional groups to getting involved with playcalling, Belichick was hands-on with the offense throughout OTAs, minicamp and training camp.
With Bill O'Brien now installed as offensive coordinator, Belichick might go back to focusing on defense and special teams. But it'll be interesting to see whether he still looms large over the offense as it gets up to speed with its new coordinator.