In many ways, the Chiefs and Eagles reached Super Bowl LVII in fashions reminiscent of what Patriots fans got used to seeing for two decades. If you're a New Englander, you could view Kansas City and Philadelphia as evidence that Bill Belichick doesn't need to make wild changes to get his team back into contention.
But the Patriots also could learn a thing or two from this season's Super Bowl participants.
Ahead of the divisional round, we looked at one lesson New England could take from each team remaining in the NFL playoffs. Now, with Sunday's big game in Arizona just around the corner, we're repeating the exercise while focusing solely on the Chiefs and Eagles.
With that said, here are the top two lessons the Patriots could learn from the AFC and NFC champs: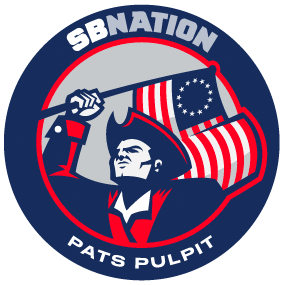 BUILD THROUGH THE DRAFT, BUT NOT JUST THE DRAFT
Both of these points might feel more like reminders than things that must be learned, as they represent things the Patriots used to do better than any other franchise. But New England is an entirely different operation in the post-Tom Brady era, so perhaps Belichick and company need a refresh.
As pointed out by Sports Illustrated's Albert Breer in his latest Monday Morning Quarterback column, the Chiefs and Eagles both entered the postseason with 32 homegrown players on their 53-man rosters. For Kansas City, that number is up from 21 in 2019, when it won the Super Bowl. With Patrick Mahomes now making a preposterous amount of money, the Chiefs have committed to developing their own players and getting the most out of them while they're on rookie contracts.
Furthermore, all 10 of Kansas City's draft picks in 2022 made the initial 53-man roster. An impressive nine of those picks were active for the Chiefs' divisional-round playoff game against the Jacksonville Jaguars, with four starting and all seeing at least 14 snaps. That's an atypically large amount of production from rookies on an elite team.
That's not to say the Patriots are struggling in those areas. Eight of New England's 10 draft picks from last year made the 53-man roster, with the two exceptions being running back Kevin Harris, who finished the season on the roster and had some good moments, and seventh-round tackle Andrew Stueber, who missed the entire season due to a hamstring injury. The Patriots generally received large contributions from their draft class, especially from guard Cole Strange, quarterback Bailey Zappe and cornerbacks Marcus and Jack Jones. Receiver Tyquan Thornton also played a lot, and undrafted free agents Brenden Schooler and DaMarcus Mitchell were meaningful contributors on special teams. New England drafted poorly for the better part of a decade, but the trend has reversed over the last three years — and must continue.
The Patriots also had 28 homegrown players finish the season on the 53-man roster, but the number would be 29 if you include cornerback Shaun Wade, whom New England acquired via trade with the Baltimore Ravens during his rookie training camp. Additionally, 11 more homegrown products ended the season on either injured reserve or the non-football injury list. Yes, many of these homegrown talents are bottom-of-the-roster types and/or players who might leave this offseason (Isaiah Wynn), but you could say that about the Chiefs and Eagles, too.
However, it's not just about drafting well. As Philadelphia has proven, you can use creative and aggressive roster building to form a championship contender.
The Eagles last season swung a blockbuster trade for receiver A.J. Brown, and the results speak for themselves. They also traded up in the first round of the 2021 draft to select wideout DeVonta Smith, who's become a very good No. 2 option. And then there was swapping a pair of Day 2 draft picks for a depressed asset in Darius Slay, who since has reestablished himself as a high-end corner. The list goes on and on.
The Patriots used to do that kind of thing (Aqib Talib) and must get back to doing it. Jalen Ramsey, anyone?
GAMES STILL ARE WON AND LOST IN THE TRENCHES
People lose their minds over today's high-flying, unstoppable offenses, and for good reason. Yes, the last four Super Bowl winners (and countless others) all had great defenses, but at some point, you must win a shootout. Mac Jones still hasn't won a game in which the opposition scored more than 24 points.
But the reality is that, more often than not, games still are won and lost on the offensive and defensive lines.
The Eagles aren't in the Super Bowl — and favored to win — because of Nick Siranni, Jalen Hurts or Brown. They're in this spot because they have arguably the best O-line in football and one of the best defensive fronts. Philly's offensive line can do anything, from giving Hurts all the time he needs to operate to opening holes for the best DVOA rushing offense in football. On the other side of the ball, the Eagles led the NFL in total sacks (70). The Chiefs ranked second with 55.
Philly built both lines with a blend of old (Jason Kelce and Fletcher Cox) and young (Jordan Mailata and Milton Williams) — and so did Kansas City.
The Chiefs' D-line is anchored by veteran star Chris Jones, who might be the best overall defensive lineman in football. And, realizing protecting Mahomes should be the top priority, they spent the last few years adding an elite guard (and former Patriot) Joe Thuney and tackle Orlando Brown, and drafting center Creed Humphrey and guard Trey Smith, both of whom are excellent.
Like the Brady-era Patriots, Kansas City is banking on being stout up front and allowing the best quarterback in football to do the rest. The plan obviously is working. Yes, having Mahomes on the field makes life easier for everyone and covers up multiple flaws, but the Eagles are using the same formula with a decent-but-overrated quarterback in Hurts.
The good news for the Patriots is there's a clear path toward a return to success in the trenches. New England's defensive line already is in good shape and has a capable coach in DeMarcus Covington, and the group will be even better if Christian Barmore reaches his potential. The offensive line needs some work, especially at the tackle spots, but the interior mostly is set with center David Andrews and right guard Mike Onwenu. We'll see what Strange looks like in Year 2. Plus, there's at least some hope that new offensive coordinator Bill O'Brien and O-line coach Adrian Klemm can remedy some of the dysfunction that plagued the unit in 2022.
Be it from Jones or someone else, above-average quarterback play should be more than enough for the Patriots to compete, provided they have their ducks in a row elsewhere. That includes fortifying both lines, and blending both traditional and aggressive roster building.