The writing might be on the wall for Chasen Hines.
The Patriots last year used a sixth-round pick on Hines, a guard out of Louisiana State. It was easy to overlook the pick, until you remembered that Hines and guard Mike Onwenu, an excellent player who's been a starter since arriving in the NFL, basically are the exact same size and both are sixth-rounders. New England clearly drafted Hines with hopes of him at least turning into a solid backup on the interior offensive line.
Well, it didn't work out.
Despite battling an injury and barely playing during the summer, Hines eventually earned a spot on the 53-man roster. But he didn't see a single snap before landing on injured reserve in late October and stayed there for the rest of the season. The mystery surrounding his injury — along with his consistent presence inside New England's locker room — fueled speculation that Hines essentially was red-shirting and didn't have the confidence of Patriots coaches.
Maybe that was true, maybe it wasn't. But what's undeniable is that New England's decisions in the 2023 NFL Draft put Hines' spot on the roster in serious jeopardy.
The Patriots used a fourth-round pick on Troy center Jake Andrews, who played all three interior O-line spots in college. They then selected Eastern Michigan guard Sidy Sow, who reportedly will get a look at tackle, in the fourth round before using a fifth-round pick on UCLA guard (and Devin Asiasi cousin) Atonio Mafi, who also looks like an Onwenu clone.
Yeah, not exactly a ringing endorsement of Hines.
Last season, the Patriots basically rolled with four guards on the 53-man roster — two starters and two backups. You can up that number to five if you count Isaiah Wynn, who occasionally shifted inside amid his struggles at right tackle. Onwenu and Cole Strange started every game at right and left guard, respectively, with James Ferentz (who recently re-signed on a one-year deal) providing both center and guard depth all season. The final spot was filled by Hines, until he hit IR, and converted defensive tackle Bill Murray, a Bill Belichick favorite who saw multiple practice squad elevations and is back on a futures contract to compete for a roster spot. Undrafted center Kody Russey, who can play some guard, finished the season on the 53-man roster — largely out of necessity.
Let's say New England in 2023 again rosters two depth interior linemen, including one who also can play center. Before the draft, Hines was set to compete with Ferentz, Murray and Russey for one of those two spots. Now, Hines also must deal with Andrews, Sow and Mafi, all of whom were drafted earlier than he was.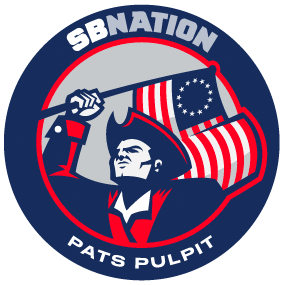 That's not to say Hines is doomed in New England. If you squint hard enough and make some bold roster predictions while factoring in the possibility of injuries, you could make a case for him earning a spot.
But it probably would have to look something like this, assuming the Patriots again roll with eight or nine offensive linemen on the roster:
LT: Trent Brown
LG: Cole Strange
C: David Andrews
RG: Mike Onwenu
RT: Riley Reiff
Backup center: Jake Andrews
Backup tackle: Conor McDermott
Backup guard/tackle: Sidy Sow
Backup guard: Chasen Hines
Trade/cut/practice squad: Calvin Anderson, Bill Muray, James Ferentz, Atonio Mafi, Yodny Cajuste, Andrew Stueber
Of course, other weird things could happen. Maybe the Patriots trade or release Brown, put Anderson or Reiff at left tackle and actually try Sow on the right side, which would create an extra guard spot. Maybe they finally kick Onwenu back out to right tackle, cut two veteran tackles and hold an open competition for the right guard spot, with the runner-up landing a roster spot as a backup. And, again, you never know what kinds of injuries can pop up during camp.
Still, no matter which way you slice it, it's more likely than not that Hines gets bad news by the end of August.