The New England Patriots didn't rule anybody out for Sunday's road game against the Dallas Cowboys, but they did list the following five players as "questionable":
CB Jonathan Jones — Ankle
DL Davon Godchaux — Ankle
DL Christian Barmore — Knee
G Cole Strange — Knee
CB Shaun Wade — Shoulder
No Matchup Found
Click here to enter a different Sportradar ID.
Each player was limited in Friday's practice, which was held under a pouring rain in Foxboro, Mass. Offensive lineman Sidy Sow, who had been dealing with a concussion, was removed from the injury report and is good to go for Sunday's game. Wade is a new addition.
Story continues below advertisement
Jones hasn't played since the season opener but has been a limited practice participant each of the last two weeks. Godchaux suffered an ankle injury during last Sunday's road win over the New York Jets and could be a game-time decision.
For what it's worth, we saw Godchaux in the locker room after Friday's practice without a taped ankle or a noticeable limp.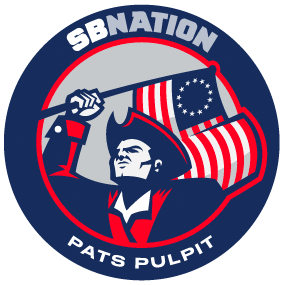 Strange also got banged up during the Jets game and didn't do much during the media-access portions of this week's practices. He and Godchaux will be worth monitoring as Sunday's 4:25 p.m. ET kickoff approaches.
Barmore also was "questionable" for the Jets game but wound up playing a lot, and very well. It would be a surprise if he doesn't suit up against the Cowboys.
Story continues below advertisement
You can click here for information on Dallas' injury report, including the statuses of their three injured starting offensive linemen.
Featured image via Paul Rutherford/USA TODAY Sports Images