Should we feel good or bad about the way the Patriots defense played Sunday night?
Probably the latter, but Bill Belichick sang a different tune Monday morning.
New England gave up three touchdowns and one field goal — while blocking another — in its 24-17 home loss to the Miami Dolphins. It was a relatively passable performance, especially when you consider the Patriots were without cornerbacks Jack and Jonathan Jones and lost Marcus to injury in the second quarter.
But the game also saw Tua Tagovailoa and the Dolphins do what they've done too often to Belichick over the last three seasons: whatever they wanted.
Story continues below advertisement
"Yeah, as you mentioned, the cornerback position has unfortunately been thinned out here over the last couple of weeks," Belichick said during a Monday morning video call. "But I thought those guys competed well. Obviously, this was a pretty good group of receivers and quarterback. We had our good moments.
"I thought those guys competed well and gave us a great effort, and collectively, defensively, we had two bad series that kind of tilted the game there. So, have to do a better job in those two situations."
Just two bad series? That's one way to spin what looked like a clear defensive regression from last week's impressive performance against the Philadelphia Eagles.
Belichick likely is referring to Miami's 78- and 75-yard touchdown drives that bookended the second quarter. The second drive was particularly rough, with Tagovailoa — now 5-0 against Belichick — needing just one minute, 38 seconds and eight plays to suck the life out of Gillette Stadium.
Story continues below advertisement
But that ignores other ugly sequences from New England's defense. The Dolphins marched down the field on their first possession, driving 81 yards on 13 plays before stalling out on the goal line and kicking a field goal. It was a good stand by the Patriots defense, but they got carved up until that point.
Miami also had an 11-play, 71-yard drive in the third quarter undone by a penalty and an epic field goal block by Brenden Schooler. Finally, midway through the fourth quarter, Raheem Mostert ripped off a 43-yard touchdown run on the first play of a drive.
New England defensive lineman Deatrich Wise called the play "lucky" after the game. And maybe it was, but it also came at a horrible time and simply can't happen.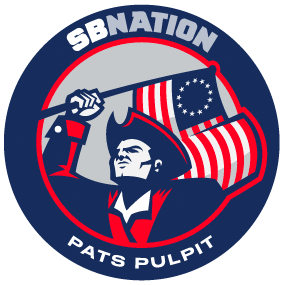 Ultimately, the Patriots defense forced three punts and three field goal attempts and came up with one interception. So, there were some positives on a night that saw the group undermanned at cornerback while facing one of the NFL's best passing attacks.
Story continues below advertisement
But Miami also picked up 22 first downs and 389 yards of total offense and went 2-for-3 in the red zone. Alarmingly, Mostert rushed for 121 yards (6.7 average) against a Patriots front that should've had an advantage against a middling Dolphins O-line.
As for the passing game, Dolphins receivers didn't post huge numbers — Jaylen Waddle led with 86 yards — but they were able to get open with ease. Miami's quick game absolutely killed New England, with the speed of its skill players overwhelming the Patriots at times. Chunk plays were a big issue, as the Dolphins offense had gains of 15 (twice), 18, 19, 22, 28, 32 and 43 yards.
It's easy for Belichick to say the Patriots really only gave up two long, consistently bad touchdown drives — because it's true. But the reality is New England's defense had issues with Miami's speed all night and didn't play as well as the 24 points indicate.
Was it horrible? No, and we still are high on this defense. But it also wasn't good.
Story continues below advertisement
Featured image via Eric Canha/USA TODAY Sports Images