FOXBORO, Mass. — Aaron Rodgers' season-ending Achilles injury has renewed calls for all NFL teams to abandon artificial turf in favor of natural grass. And you'd be hard-pressed to find a New England Patriots player who isn't on board with that idea.
Whether the NFL actually will take action is anyone's guess. But the NFLPA's recent statement could be the first step toward actual change.
"It's crazy it took A-Rod for them to kind of take notice, which sucks," receiver Kendrick Bourne said after Thursday's practice. "We'll see what happens. I'm not sure."
Jabrill Peppers isn't particularly hopeful.
Story continues below advertisement
"We've been trying to do that for 3-4 years now, man," the Patriots safety told Boston.com's Khari Thompson. " … There's no real incentive to change. There are players everywhere who are willing to play. You could tell them to play in the parking lot, I'm one of those guys too, and they would want to sit there and do that.
"Do I hope it changes? Yes. Do I think it will? No. Do I care either way? No. Whatever is God's plan, is God's plan. I'm just going to go out there and play hard and fast on whatever surface we're playing on and put it in God's hands."
As long as some facilities, like Gillette Stadium, keep artificial turf, ligament injuries are going to happen. But most players struggle to explain exactly why turf fields are more of an issue.
"It just feels different for some reason," Bourne said. "I don't know the science behind it, but it feels different."
Story continues below advertisement
Peppers tore his ACL while playing with the New York Giants in 2021 at MetLife Stadium, the same place where Rodgers suffered his injury Monday night.
"I tore my ACL on that same field," Peppers told Thompson. "Mine wasn't a non-contact injury though, but if it was grass my foot wouldn't have gotten stuck and I wouldn't have (done it).
"But it is what it is. I take it on the chin and try to keep myself out of those situations. Keep my feet under me more so on turf. You don't want to step outside of your frame, that's how you get in trouble with turf too. You want to play fast but you also want to be safe to make it through the season."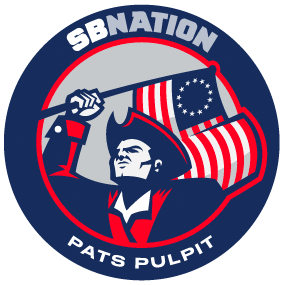 Ultimately, there's no reason to believe NFL owners will care about concerns over artificial turf until they actually do something. Peppers, for one, believes it will take a hard-line stance from a superstar, like Patrick Mahomes, for any change to take place.
Story continues below advertisement
But maybe this time is different.
Featured image via Danielle Parhizkaran/NorthJersey.com via USA TODAY Sports Images