Tom Brady, Bill Belichick and Robert Kraft want you to believe that the rumored rift between the three Patriots legends in the late 2010s was nothing more than manufactured noise. And they can be convincing.
Brady has sounded very-pro New England since announcing his retirement last week. He and Belichick couldn't stop fawning over each other during Monday's "Let's Go!" podcast, with Brady even fighting back tears at one point. Brady also accused media members of trying to drive him and Belichick apart, only to bring the two "closer" in the end. On Tuesday night, Kraft announced the Patriots are planning to host Brady for some sort of retirement celebration in the near future but didn't reveal specifics.
If you want to buy all of that and wrap yourself in fantasy, that's your prerogative. Nobody wants to believe their heroes dislike each other.
But if you're up to it, let's leave Disney World for a minute. The new Tron rollercoaster doesn't open for a couple of months, anyway.
With the pillars of the Patriots dynasty fighting to create their own narrative, let's go through a timeline of events that proves the drama surrounding Brady and Belichick was very real.

May 10, 2014: Belichick's comments after drafting Jimmy Garoppolo
"I think we're better off being early than being late at that position," Belichick said. "… We know what Tom's age and contract situation is."
This was the first time Belichick publicly acknowledged a willingness to replace Brady, who was 36 at the time. Obviously, Brady wound up playing six more seasons in New England, including winning three Super Bowls, and the Patriots in 2017 traded Garoppolo to the San Francisco 49ers. But the comments set the stage for what was to come, with Brady knowing he was playing for a head coach who doubted his longevity.
Jan. 22, 2015: Belichick hangs Brady out to dry on Deflategate
"Tom's personal preferences on his footballs are something that he can talk about in much better detail and information than I could possibly provide," Belichick said about the scandal that shrouded the Patriots in controversy ahead of Super Bowl XLIX.
We don't need to provide an oral history on Deflategate; you know what happened. But, just over seven years after Spygate hit, Belichick's remarks served to shift the blame from himself to his franchise quarterback, who fought the NFL's Deflategate punishment to the bitter end. There simply is no way the comments didn't bother Brady.
Jan. 26, 2015: Brady's father talks to The New York Times
Four days after Belichick's infamous Deflategate news conference, the Times Magazine ran a story about Brady wanting to play well into his 40s. In the lengthy piece, Brady's father, Tom Brady Sr., forecasted the eventual demise of his son's career in New England.
"It will end badly," he said. "It does end badly. And I know that because I know what Tommy wants to do. He wants to play till he's 70." Brady Sr. also said the Patriots drafted Garoppolo because they didn't want to be "caught with their pants down."
While Brady Sr. might've been going rogue, it's not a stretch to think he was echoing sentiments communicated by his son.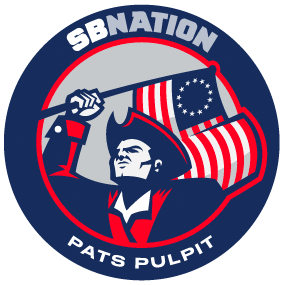 Dec. 19, 2017: The Boston Globe reports Patriots revoked Alex Guerrero's privileges
Before and during the 2017 season, Belichick allowed Guerrero, Brady's personal trainer, to have special access at Gillette Stadium. Guerrero even had his own office. But, with Guerrero's methods reportedly causing strain between players and New England's training staff (more on that later), Belichick at some point during the season revoked his privileges, according to The Globe's Bob Hohler.
Many believe this was a breaking point for Brady, who remains very close with Guerrero. The two collaborated to launch TB12-branded books, clothing and workout facilities. At the time, Belichick pulling rank on Guerrero and Brady was the clearest sign yet of friction between the two legends.
Belichick reversed course a year later, but the damage might've been done.
Jan. 5, 2018: The Seth Wickersham report
People still talk about it — and try to discredit it — but the story has aged well, even if the bit about Garoppolo being locked out of the TB12 facility still is hard to believe. You can click here for our in-depth breakdown of the piece's most noteworthy nuggets, but we'll still touch on some of the top anecdotes.
— Belichick was "demoralized" after Kraft ordered him to trade Garoppolo.
— Players felt an obligation to work with Guerrero due to fear of angering Brady, something that factored into Belichick's decision to revoke Guerrero's privileges.
— Brady began to sour on Belichick's frequent critiques during team meetings. That's especially interesting now, considering Belichick on Monday said that Brady welcomed being ripped into in front of teammates.
— The story ruffled so many feathers in New England that Brady, Belichick and Kraft released a joint statement that read, "We stand united."
Jan. 21, 2018: Belichick downplays Brady's thumb injury
Brady famously suffered a gnarly injury to the thumb on his throwing hand days before facing the Jacksonville Jaguars in the AFC title game. He went on to make a big deal about playing through it, including highlighting the injury months later during an episode of the "Tom vs Time" Facebook series.
And yet, after Brady led New England to a dramatic win over the Jags, Belichick said the following: "I mean, look, Tom did a great job and he's a tough guy. We all know that, alright? But we're not talking about open-heart surgery."
In a vacuum, the comment could be viewed as Belichick playfully ribbing his star quarterback. But given all the other context, it's hard not to view the remark as something that would upset Brady.
March 12, 2018: The final "Tom vs Time" episode
In hindsight, it's remarkable this series even was made. And we highly recommend going back and watching it again. The entire thing basically functioned as Brady passive-aggressively letting us know he wasn't happy in New England. The best stuff, though, comes in the final seconds of the finale, with Brady and his then-wife, Gisele Bundchen, telling you all you needed to know.
Bundchen: "These last two years have been very challenging for him in so many ways. And I think, he tells me 'I love (football) so much, I just wanna go to work and feel appreciated and have fun.' "
Brady: "It's a big commitment. I'm sitting here, laying here, three days after the year, getting my Achilles worked on and my thumb. And you go, 'What are we doing this for, you know? What are we doing this for? Who are we doing this for? Why are we doing this?' You gotta have answers to those questions."
Those comments were eyebrow-raising then, and even more so now.
April 30, 2018: "I plead the fifth"
Brady validated reports of his discontent during an exchange with Jim Gray at the Milken Institute Global Conference.
Gray: "Do you feel appreciated by (Belichick and Kraft), and do they have the appropriate gratitude for what you've achieved?"
Brady: "I plead the fifth. … The people that I work with are trying to get the best out of me. So, they're trying to treat me in a way that they feel is gonna get the best out of me."
A simple "yes" would've been easy to say. That Brady didn't do it spoke volumes of where his head was at.
May 21, 2018: Brady skips OTAs
Organized team activities (OTAs), which take place in the spring, are voluntary for all players, but the reality is that coaches want and expect everyone to be there. That's especially true for quarterbacks, who must get a head start on developing chemistry with other players on the offense. Brady himself believed that, and he reported for OTAs for the first 18 years of his Patriots career.
But that changed ahead of the 2018 season, with Brady skipping OTAs for the first time. He cited a desire to spend more time with his family — which is a fair reason — and he more than anyone earned the right to enjoy a long offseason.
However, considering everything that happened the previous five months, Brady's decision was yet another indication that his commitment to the Patriots was wavering.
Aug. 4, 2019: Brady signs bogus contract extension
Despite New England capping the 2018 campaign with yet another Super Bowl win, the ensuing offseason once again saw speculation surrounding Brady and the Patriots. Brady again skipped OTAs, and there were rumors about him considering retirement after the 2019 season. Training camp began with reports of a brewing contract dispute.
The situation appeared to be resolved after the two sides agreed to a two-year extension on Aug. 4, days before the Patriots were set to travel to Detroit for joint practices with the Lions. But it soon became evident that the "extension" was a farce, as it contained a clause that voided the final two years and prevented the Patriots from franchise-tagging Brady. For the first time in his career, Brady was entering a legitimate contract year.
Brady sounded dejected and non-commital whenever asked about the deal. Two days later, we learned he and Bundchen put their mansion in Brookline, Mass., up for sale. The rest is history.
Dec. 1, 2019: The "miserable quarterback" comment
Brady sounded defeated throughout the 2019 Patriots season, even as the defending champs got out to an 8-0 start. Part of it surely was due to playing with an underwhelming supporting cast, but Brady also appeared resigned to his eventual exit.
During NBC's broadcast of New England's Week 13 loss to the Houston Texans, broadcasters Cris Collinsworth and Al Michales revealed that Brady told them he "was the most miserable 8-0 quarterback in the NFL."
Again, Brady definitely was upset about the state of the roster, as he rightly knew the Patriots didn't have a championship-caliber team that season. But subsequent reporting has revealed Brady knew the 2019 campaign would be his last in New England, so the remark also was representative of his general mindset.
March 17, 2020: Brady announces he's leaving the Patriots
This in and of itself wasn't evidence of a Brady-Belichick beef, but the quarterback's stunning announcement served as a hard dose of reality for Patriots fans who'd convinced themselves such an outcome was nothing more than talk-radio fodder.
Three days later, Brady officially signed a two-year contract with the Buccaneers. His first year with Tampa Bay saw numerous veiled shots at the Patriots, a remark about never wanting to live in the Northeast again and, eventually, a seventh Super Bowl championship. The Patriots, meanwhile, limped to a 7-9 record with Cam Newton at quarterback.
Sept. 21, 2021: "Damn rights"
Thank goodness for Tom Brady Sr.
Brady's father rarely pulls punches, and the gloves came off during an early season interview with NBC Sports Boston's Tom E. Curran. Here are some of the top quotes:
— "(Tom is) more than happy than that he's moved on, because it was pretty obvious that the Patriot regime felt that it was time for him to move on."
— On whether he felt validated when the Patriots stunk in 2020 while his son won a Super Bowl: "Damn right. Belichick wanted him out the door and last year he threw (50) touchdowns. I think that's a pretty good year."
— On whether his son felt the same way: "Damn rights. Damn rights."
By the way, four months prior, Brady Sr. said he was "salivating" over the Bucs-Patriots Week 4 matchup in 2021 and expected Tampa to "beat the Patriots rather handily." That prediction proved premature, as Brady and the Bucs had to eke out a 19-17 victory at Gillette Stadium in a game New England probably should've won.
Oct. 12, 2021: The Wickersham book
Nine days after the Patriots-Bucs game, Wickersham released his book, "It's Better to Be Feared: The New England Patriots Dynasty and the Pursuit of Greatness". The book went into greater detail on the Brady-Belichick drama than his ESPN story from three years prior. There's a ton of stuff in the book, but here are some of the juiciest bits:
— Brady grew so unhappy with Belichick that he once pondered forcing a trade to a Los Angeles franchise if the NFL created one.
— Brady, upset with Belichick's treatment of him, told people in 2017, "I don't want to play for Bill anymore."
— Kraft and Brady once talked about possibly replacing Belichick with Bill O'Brien.
— More reporting on Brady being unhappy about not receiving a contract after beating the Atlanta Falcons in Super Bowl LI. (In 2020, Wickersham also reported Brady and Belichick had a "blow up" over a contract dispute in 2017.)
Bonus: Feb. 1, 2022: The (first) retirement post
We don't really like including this, as it's debatable whether Brady was deliberate in his omission of the Patriots in what proved to be a phony retirement announcement. You easily could argue the entire controversy was much ado about nothing.
Still, it's weird that Brady's eight-page letter featured no mention of anyone in New England, and that the post's cover photo was of him beating the Patriots in Foxboro months earlier. Brady is an extremely calculated person, and it at least is fair to wonder whether he omitted the Patriots out of spite.
So, there you have it. If you still think the Brady-Belichick beef was #FakeNews, we don't know what to tell you. All parties involved — especially Brady — made it perfectly clear the rumored issues at One Patriot Place were very real.
Does any of it really matter? No, not really, as 30 years from now, nobody will talk about the way things ended for the greatest quarterback-coach duo in NFL history. They'll focus on Brady and Belichick racking up six Lombardi Trophies over two decades of irreplicable dominance — as they should.
But don't kid yourself. Things got bad between Brady and Belichick, and nothing they say during a kinda-genuine podcast interview and eventual retirement celebration will change that.